Almost 3.3 million houses awaiting completion under the IAY will be built by the end of 2016-17.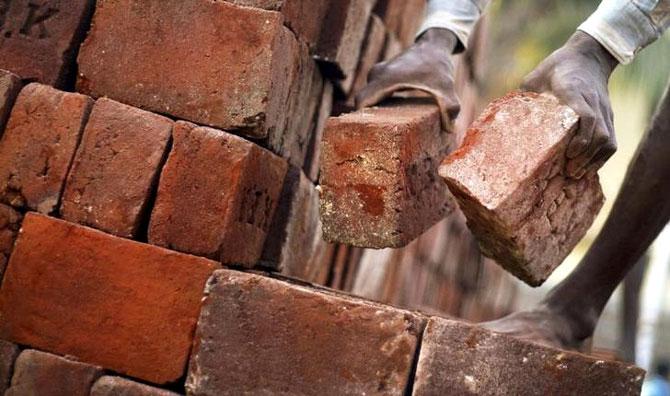 The Centre has swung into action to build 14.3 million houses under the Pradhan Mantri Awas Yojana-Gramin (PMAY-Gramin) by 2018-19, 30 per cent more than planned earlier, after having touched the low point of constructing 32 demonstration houses under the scheme.
The 14.3 million include some in the Indira Awas Yojana, the predecessor scheme. The construction will be monitored and timeline-based to ease the pain of demonetisation.
Almost 3.3 million houses awaiting completion under the IAY will be built by the end of 2016-17, and 5.5 million each in 2017-18 and 2018-19 under the PMAY-Gramin.
Officials said completing the construction within six months to one year of sanction was mandatory. Else, the beneficiary could stand to lose the entitlement, they said.
Though the scheme was approved in April 2016, it was launched by Prime Minister Narendra Modi in November. Since the processes related to construction started only after that, the delay took place, officials said.
Another factor in the delay was the strict three-tier selection process adopted by the government since April to identify the beneficiaries.
In the first tier, it selected those who had been identified by the Socio-Economic Caste Census (SECC) as homeless.
Three categories of people identified by the SECC have been selected -- those without a home, those with a one-room house and a kutcha roof, and those with a two-room house but kutcha roofs.
After the selection, the gram panchayat and gram sabha concerned have to certify the list. Besides, the government is adopting technology to preclude the possibilities of manipulation.
"All these have made the process of selection of new beneficiaries under the scheme lengthier," a senior official said.
A major part of the process has been completed and the Centre hopes to finish the first phase of construction by the end of 2017-18, according to him.
Under the IAY, the Centre gave a grant of Rs 70,000 for each house constructed in the plains and Rs 75,000 for each house constructed in the hills.
However, under the PMAY-Gramin, this has been raised to Rs 1,20,000 for the plains and Rs 1,30,000 for hilly and difficult terrain.
That apart, the government has made arrangements for an assistance of Rs 12,000 for constructing toilets under the Swachh Bharat Mission and 90-95 mandays of work under the MNREGS.
Besides, it will facilitate a loan of more than Rs 70,000 from financial institutions if the beneficiary wants to build a bigger house.