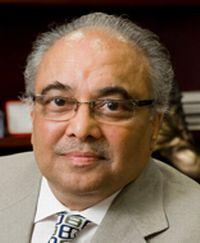 UAE-based Indian-origin global entrepreneur Rajen Kilachand has donated $25 million to Boston University, the largest single donation in the college's 172-year history.
The money will support BU's recently established Honours College, which will be renamed in honour of Kilachand's parents, Arvind and Chandan Nandlal Kilachand, University President Robert A Brown said in a statement.
"In this age of professional specialisation, academic interest
in the humanities is waning. People don't want to go into liberal arts, but I think for people to be future leaders you need a focused approach to humanities, the fine arts, so that you have a well-rounded personality. Now, I'm ready to do my little bit," Kilachand said.
Kilachand is chairman and president of the Dodsal Group, a multinational conglomerate that holds interests in engineering, mining, trading, and fast-food businesses.
The company runs 59 Pizza Hut and KFC eateries in India, according to the company's website.