The total value of holdings of domestic institutional investors as a percentage of the value of FII holdings has reached its highest level in four years.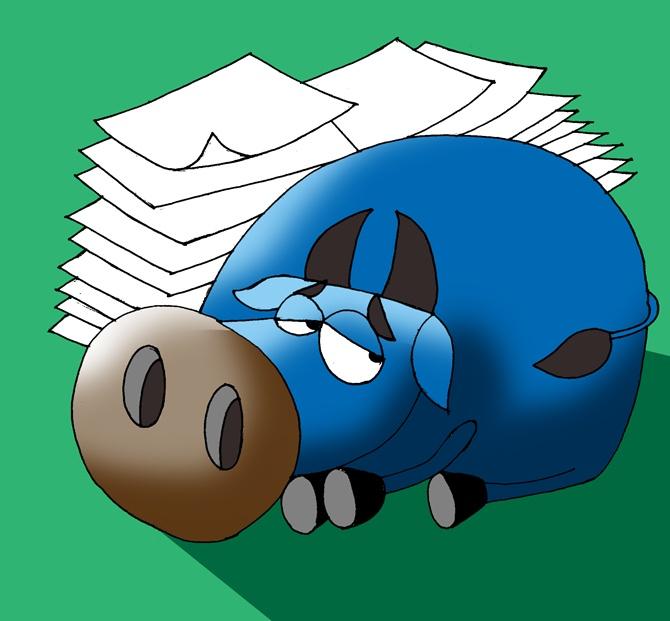 Consistent investments by mutual funds and insurance companies in shares over the past few years have increased the might of domestic investors. The total value of holdings of domestic institutional investors (DIIs) as a percentage of the value of foreign institutional investors (FIIs) holdings has reached its highest level in four years.
According to Prime Database, the total value of DII holdings at the end of December 2016 quarter stood at Rs 12.45 lakh crore ,around 62 per cent of FII holdings worth Rs 20 lakh crore. Between 2013 and 2015, when FII flows into the Indian markets were strong, the value of DII holding was just half of FII holding.
Market players say the increase in share of domestic investors in the Indian market is a healthy sign as it reduces dependence on overseas inflows, which tend to be more volatile. It also provides a strong counterbalance to bouts of FII outflows, as seen during the last quarter of 2016.
This rise in the portfolio of domestic institutions has helped the markets better absorb shocks from FII selling sprees over the past few years, say experts.
For instance, during the quarter ended December 2016, FIIs net sold equities worth Rs 31,222 crore (Rs 312.22 billion), the highest in nearly a decade. Thanks to strong counter-buying by DIIs worth Rs 34,793 crore (Rs 347.93 billion) during the quarter, the benchmark Sensex fell only four per cent.
"In the past few years, domestic institutions have been strong players in the Indian equity markets, especially in the cash segment. The systematic monthly inflows into mutual funds have been impressive and hence they have a lot of surplus cash to accumulate some good quality stocks. This buying by DIIs has saved the market from steep falls during the periods when FIIs resorted to basket-selling," said Deven Choksey, managing director at KR Choksey Securities.
Notably, mutual fund flows and investments have remained consistent even during phases of high volatility and market corrections in the past two years.
Since December 2014, FII ownership in domestic market has gone down, while that of DIIs has climbed to multi-year highs.
Since June 2014, FII investments have averaged Rs 5,332 crore (Rs 53.32 billion) per quarter. On the other hand, DIIs have been buying shares at an average of Rs 14,131 crore (Rs 141.31 billion) per quarter, nearly three times the average buying of overseas funds or FIIs.
Among DIIs, state-owned Life Insurance Corporation of India (LIC) has emerged as one of the biggest investors in domestic equities. The total value of LIC holding has increased by more than 50 per cent since December 2012 to Rs 4.7 lakh crore at the end of December quarter.
FIIs have pulled back on their investments into emerging markets on factors like global slowdown, China's yuan devaluation, Brexit, and US Federal Reserve's scaling back of stimulus programme.
"There are multiple reasons behind the slowing down of FII flows. Unlike domestic investors, FIIs have the choice of investing in multiple markets, not just India," said Prateek Agrawal, chief investment officer, Ask Investment Advisors.
Illustration: Uttam Ghosh/Rediff.com