The Israeli prime minister will be leading a delegation comprising 130 representatives of 102 companies, and 10 MoUs are expected to be signed during his 4-day visit.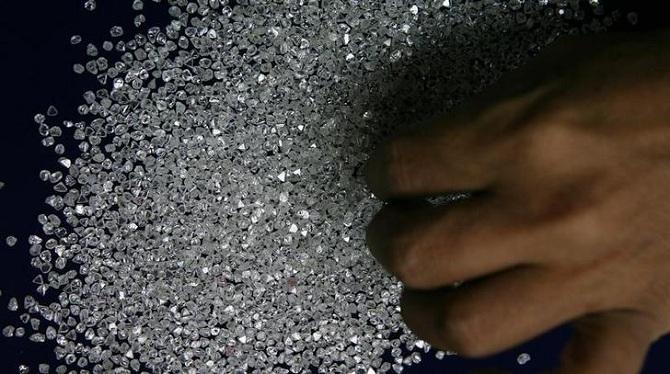 Collaboration in diamond polishing and processing and improving Israeli investment in India are expected to be on the agenda during the four-day visit by Israeli Prime Minister Benjamin Netanyahu starting Sunday, an official said.
India will also push for increased trade and investment with Israel. Bilateral trade was $5.04 billion in 2016-17, rising 2.3 per cent in 2016-17 after four consecutive years of declines.
The two-way trade involves $3.08 billion of exports and $1.96 billion of imports. Raw non-industrial diamonds figure significantly, contributing more than $1 billion to both imports and exports.
India is the largest exporter of polished diamonds, sending out more than 75 per cent of the world's supply, and Israel is the second largest. Israel, for long the top exporter of polished diamonds to the US, the world's largest buyer, was last year overtaken by India.
"Israel has high manufacturing costs that are forcing firms to send small raw diamonds to India for processing," said Praveen Shankar Pandya, former chairman of the Gems and Jewellery Export Promotion Council.
In the absence of a job work policy, India was losing some of these contracts, which were moving to China and Vietnam, he added. A job work policy allows consignments of a particular good to be shipped to another country to be worked upon, after which they are sent back. Labour charges are paid by the primary country.
Israel relies heavily on diamond exports, which make up nearly 24 per cent of its total exports by value.
India's other major exports to Israel include petroleum and organic chemicals and it wants to expand its export basket.
Israel has investments over $130 million in India. "The figure is relatively small because the investing companies are mostly mid-sized. But the investment footprint is magnified owing to the projects being specialised and heavily tech-based," an official said.
Netanyahu would be leading a delegation comprising 130 representatives of 102 Israeli companies and 10 memorandums of understanding were expected to be signed, diplomatic sources revealed. These include Reliance Industries partnering mPrest, a global technology provider.
Existing Israeli investments involve specialised projects in drip irrigation and solar power in Rajasthan, farming in Madhya Pradesh and Telangana, and waste management in Agra. Mid-level companies in these sectors are seeking partnerships in India.
Talks on a proposed India-Israel free trade agreement may also gather steam during the visit. The agreement had been pushed by Israeli President Reuven Rivlin during his visit to India in 2016.
"Although the first round of negotiations had taken place in May 2010, the government is taking its time because we are involved in a number of similar negotiations," the official said.
Negotiations for an India-Israel FTA were launched by former prime minister Manmohan Singh in 2007. The deadline for conclusion of the talks was set for 2014. Nine rounds of talks have been held so far.
Netanyahu's visit is also expected to see considerable activity in defence. Israeli firm Rafael Advanced Defence Systems disclosed last week that India had cancelled a $500 million deal to purchase Spike anti-tank guided missiles.
However, New Delhi has announced its intention to buy 131 surface-to-air missiles from Israel. The Barak class missiles are expected to be used in the Vikrant class aircraft carrier, the first one being built indigenously at Cochin Shipyard.
Photograph: Arko Datta/Reuters.