Grounded Indian planes will be up in air by end of April says company president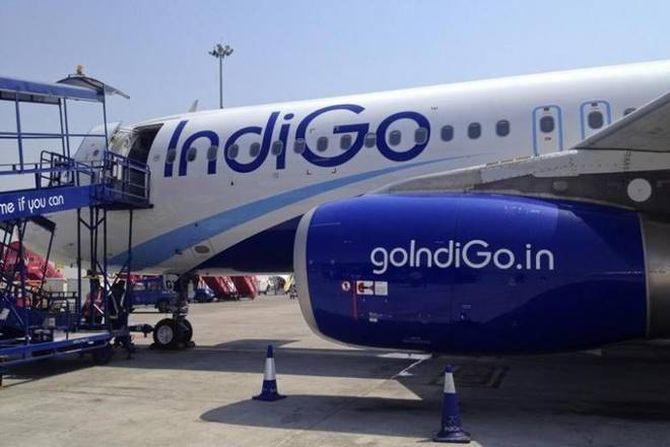 Enginemaker Pratt and Whitney (PW) expressed disappointment with the decision to ground 11 A320 Neo planes by the Directorate General of Civil Aviation (DGCA).
However, the company assures it has since late last week resumed production, and Indian airlines IndiGo and GoAir will have their planes flying by the end of April.
The two airlines had to cancel more than 600 flights earlier scheduled till March 30.
Around 480 were cancelled by IndiGo and the rest by GoAir.
The announcement would mean 14 A320 Neo grounded planes will have to wait more than a month before taking to the skies.
DGCA recently grounded the 11 Airbus A320 neo aircraft due to recurring malfunctioning in their engines.
Of the 11, eight belonged to IndiGo and three to GoAir. The malfunction occurred in sub-population of engines made by PW.
The problem stems from an engine component that had showed early signs of wear and located in an area that must withstand high pressure.
Robert F Ludech, global president for commercial engines at PW, while addressing analysts, said, "We are disappointed with the Indian regulator's decision, but what I can tell is that by the end of April, the fleet will be back up in the air flying in India," Ludech said.
The European Aviation Safety Agency (EASA) had previously said DGCA's decision was unilateral and it would not follow.
It said only a glitch in both airplane engines would merit grounding; DGCA had grounded planes with even a single faulty one.
Minister of State for Civil Aviation Jayant Sinha termed DGCA's decision pro-active.
Budget carrier IndiGo, whose 11 A320neo aircraft powered by PW engines are grounded due to safety concerns, on Sunday had to pull out one more such aircraft from service.
Ludech outlined the plan for retrofitting. Of the 55 hit ones, PW has got back 22 engines from airlines and has started retrofitting work over the world.
The fix involves replacing a new engine seal with an older one that had durability issues, people told Bloomberg, asking not to be named because the details have not been made public.
"Unfortunately, the fix in the knife-edge seal did not work the way we hoped for. So, we immediately backed out the change and went back to the production line," Ludec said in his address to analysts.
Photograph: Vivek Prakash/Reuters