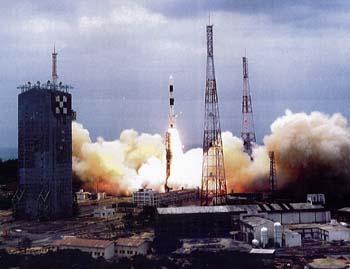 Devas Multimedia, whose deal with Antrix for S-band spectrum has triggered a storm, said on Thursday it had all "appropriate approvals" from the government for its business.
Devas President and CEO Ramachandran Viswanathan said it still has the legally binding agreement with Antrix Corporation and was awaiting delivery of the contracted space segment capacity from ISRO.
"Devas has fulfilled all of its obligations in respect of the agreement over the past six years and now awaits the delivery of the contracted space segment capacity, which is more than two years delayed per the agreement," he said in a statement.
He said Devas had proceeded with the project after required consents and approvals were obtained within the Government, culminating with Space Commission and Union Cabinet, and the same were confirmed by Antrix in February 2006.
Ramanathan said Devas has secured appropriate approvals from the government related to conducting its business.
"All foreign direct investment into Devas have also been with due FIPB approvals and in full compliance with government regulations," he said.
Devas has developed technologies that are essential for the delivery of advanced services, including societal, strategic and commercial applications, through ISRO's GSAT 6 and 6A satellites, he said.
Ramanathan said the association of former ISRO officials with Devas was in full compliance with the government rules.