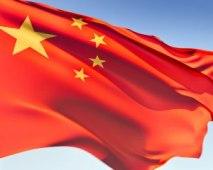 The core group of secretaries associated with the Foreign Investment Promotion Board is slated to meet on Tuesday to decide whether any foreign direct investment policy parameter has to be changed and if so, at what stage.

This is aimed at dealing with the investment proposals of Chinese telecom companies.

It is likely the group would give its report to the Department of Telecommunications and the Department of Science and Technology so that they can assess the potential risks and suggest pre-emptive action, if necessary, to deal with the telecom companies.

The meeting has been called to discuss a US investigative report received by the finance ministry.

The report relates to national security challenges posed by Chinese telecom companies Huawei and ZTE.

The meeting, to be chaired by Economic Affairs Secretary Arvind Mayaram, would also be attended
by Telecom Secretary R Chandrashekhar and secretaries of the ministries concerned.
Many Chinese companies, including Huawei Technologies and ZTE, have been under scrutiny of the Indian government.
These companies, however, play an important role -- supplying equipment to their Indian counterparts.
The US report suggested expansion by Chinese telecom companies should be viewed with suspicion, adding mergers and takeovers by these companies should be blocked.
It is likely copies of the report would be provided to the Cabinet Committee on Security Affairs and the home ministry.
In 2002, Huawei and ZTE had approached FIPB with investment proposals, which were rejected.
However, the companies approached the board in 2005 and again, in 2006.
The approval was deferred, owing to security issues. Later, the applications were withdrawn, as the activities of the companies came under the automatic route.
Also, these were operating in India.