Opening another chapter in aviation industry, G R Gopinath, the pioneer in low-cost carriers, had his Deccan Charters Ltd join hands with Taj Air, the executive charter service of Indian Hotels Company Ltd (IHCL), and Business Jets India Pvt Ltd (BJETS), to launch Powerfly.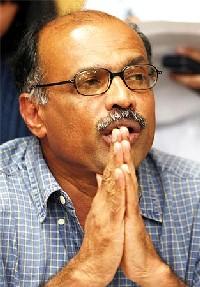 The new charter plane will commence operations from February 14 and will accept bookings with immediate effect.

The collaboration includes a marketing, maintenance and operational support agreement between Deccan Charters and BJETS.

The former will be the exclusive marketing concessionaire for BJETS aircraft in India and work on developing, expanding and consolidating the market across the country through Powerfly.

The combined fleet will be available through various programmes, including charters and memberships, loyalty programmes.

R K Krishna Kumar, director, Tata Sons and vice-chairman, IHCL, said, "We believe the industry in India has immense potential. While Deccan Charters have their own fleet, Taj Air and BJETS will add value to their existing portfolio with our distinct and stellar fleet. Powerfly will soon change the face of the chartered airline sector in India."

Gopinath, chairman and managing director of Deccan Charters, said, "While we have our existing portfolio of 16 aircraft, Taj Air and BJETS will now bring three Hawker 850XPs and the Cessna Citation CJ-2, along with the P180 Avanti and the Falcons, thereby enhancing our portfolio of aircraft."

Adding, "Initially corporate honchos who are guests of IHCL and wanting to travel across India can buy up to 300 flying hours. The cost would ranges from Rs 70,000 to Rs 3 lakh per hour of flying. Later, we will extend our membership programmes to others as well."