A rise in import duty could be a reason for increase in illegal consignments, say experts.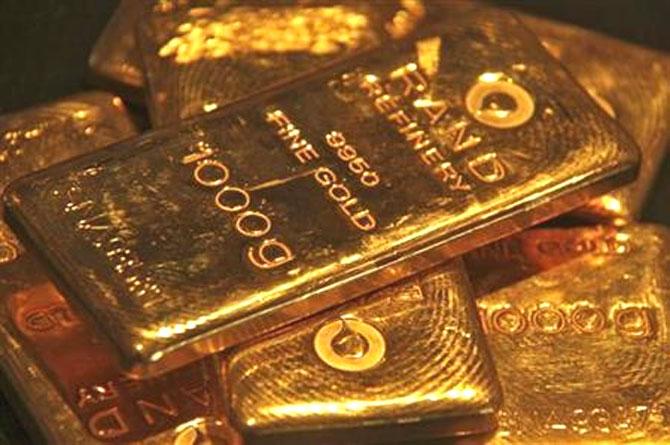 Clearly indicating a rise in gold smuggling, the customs department has seized 23 per cent more illegal consignments of the precious metal in the April-June quarter compared to the same period last year.
A rise in import duty could be a reason for this, said experts.
In the first quarter (Q1) of 2019-20 (FY20), the department seized 1,197 kg gold, compared to 972 kg in the April-June quarter last year.
The Directorate of Revenue Intelligence (DRI) said authorities had seized 4,058 kg (a little over 4 tonnes), worth Rs 1,500 crore, in the fiscal year 2018-19 (FY19) — 25 per cent more than what it seized the previous year.
"The effect of the increase in duty will be seen more in the second quarter when demand increases and consumers have to shell out more for the precious metal," said a custom official, who did not want to be named. He added that the department anticipates this year it would seize double of what it did last year.
In the same period, the amount of bulk smuggling has also increased significantly. The department has seized foreign currency valued at Rs 164 crore. In 2017-18, the Customs seized Rs 89 crore worth of foreign currency.
Data suggests there is also a steep rise in cases of outright smuggling of gold and foreign currency by foreign nationals. About 210 foreign nationals were arrested by the department in FY19 for smuggling gold; in FY18, the number of arrests was 98. Thirty-five people were arrested in the same period for smuggling foreign currency, compared to only seven the previous year.
Most of those held are citizens of Bhutan, Taiwan, China, Afghanistan, South Korea Japan, and Dubai. The DRI interrogated five Taiwanese nationals and discovered a syndicate smuggling foreign gold into India and smuggling out proceeds from such sales.
The agency recovered $449,600 from these five people, who had now been sent to judicial custody.
Another Indian citizen travelled to Dubai about 20 times in a year, smuggling in currency worth Rs 110 crore. The DRI has seized Rs 4.5 crore.
Analysis by the agency reveals that in the past three years there has been a significant increase in the numbers people in gangs smuggling gold into India and currency out. In FY19, 1,102 Indians were arrested for smuggling in gold and 183 were held for smuggling out foreign currency.