As FIIs pull out of road projects, doubts have surfaced about the future of new highways and roads, Megha Manchanda/Business Standard reports from New Delhi.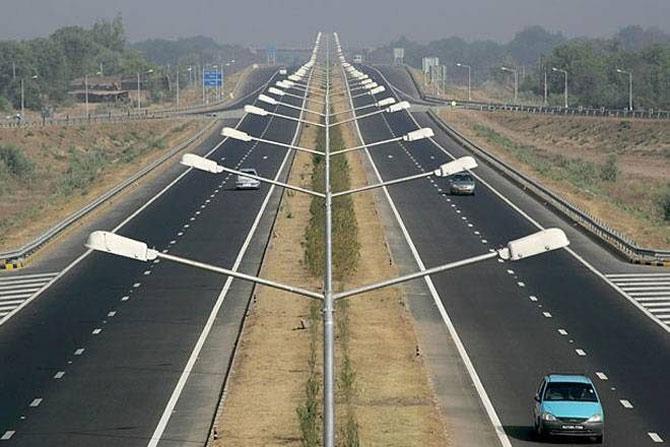 Foreign institutional investors (FIIs) are seen to be trimming their exposure in the road construction space as the latter continues to grapple with land acquisition bottlenecks and delays in project execution.
Coupled with anticipated interest rate increases by the US Federal Reserve in the coming quarters, these might render the domestic market less attractive for global portfolio investment.
Jaypee Infratech, Gammon Infrastructure, Ashoka Buildcon and Era Infra Engineering have all seen a pullback in FII activity over the past year. Larsen & Toubro is the only exception in FII investment. The company also has a presence in the defense, heavy engineering, hydrocarbon, real estate, power, electrical & automation, material handling and services segments but infrastructure has largest (47 per cent) share in its revenue.
Though the debt did rise at a consolidated level, it has never faced issues in servicing of debt. Hence, FIIs' share has increased for L&T, experts said.
The lion's share of highway contracts in 2015-16 and 2016-17 were awarded to these companies.
The sector has seen increased investments, with participation from the private sector in the form of public-private partnership projects, particularly in roads and power. Foreign institutions participated by increasing their exposure to the infra segment. They were big investors in these stocks.
"The sector got into problems after project award activity accelerated between 2010 and 2013, and execution suffered due to issues like delays in land acquisition and environmental clearance, lack of coordination among government agencies and inadequate dispute resolution," Sunil Shah, research head at Axis Securities.
Debt raised by these companies escalated as margins shrank with the ballooning cost on account of delays. These made it difficult for companies to handle these large projects and some became financially unviable. The debt burden kept rising with delays in implementation, besides irrational bids.
"These accounts turned NPAs (non-performing assets) for the lenders, triggering assets sales for some of the companies. Further slowdown in the economy accentuated the strain on infra developers," said Shah.
Owing to these developments, FIIs have been trimming their holdings in companies which showed such issues, he added.
Another factor is a rebound in the US financial market over anticipation of a Fed rate increase.
"The yields on 10-year generic bonds in the US and India have changed over the past five years. In India, it has reduced from upwards of 8.5 per cent to less than 6.5 per cent; in the US, it has increased from 1.7-1.8 per cent to more than 2.5 per cent. The relative attractiveness of Indian debt in yield terms has, therefore, reduced," said Sachin Samant, senior executive vice-president at Kotak Mahindra Bank.
The US Federal Reserve had raised key interest rates by 25 basis points, to between 0.5 per cent and 0.75 per cent, on December 14. The move is expected to be followed by another three increases in both 2018 and 2019 before the rate levels off at a long-run "normal" of three per cent, some reports suggest.
Photograph: Reuters