'There is a bleak business outlook for trade and industry as government struggles to rev up economic growth and labour market.'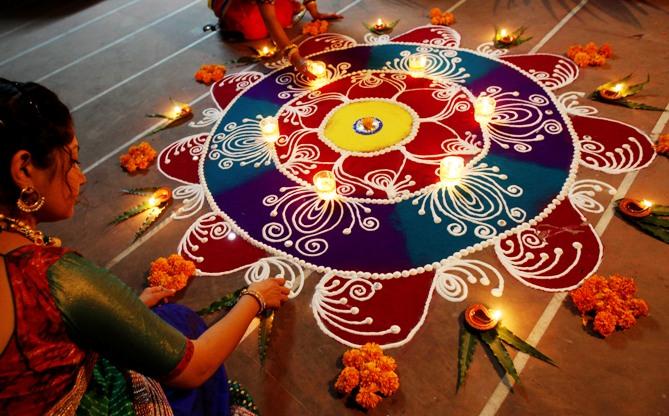 Companies may cut their corporate gifting budgets by up to 20 per cent in view of the uncertain recovery in economic growth and spiralling prices of essential commodities, an Assocham study says.
"A depreciating rupee, weak consumer demand showing up in sluggish sales, muted wage growth, impact of turbulence in global markets are certain key factors forcing corporates to slash their Diwali gift budgets significantly," the survey said.
On the other hand, cost of living and prices of food items have grown faster than earnings, compelling people to refrain from overspending during the festive season, highlighted the survey conducted under the aegis of Assocham Social Development Foundation.
The new government elected last year boosted optimism and led to a rise in consumer confidence together with improved job security and a perceptive improvement in business sentiment which encouraged companies to increase their festive budgets by 10-15 per cent last year during Diwali, Assocham secretary general D S Rawat said.
"But this time around there is a bleak business outlook for trade and industry as government struggles to rev up economic growth and labour market," he said.
"Even consumers are likely to tighten their purse strings due to rise in prices of essential food items like pulses, edible oil and others due to poor monsoon rains, thereby curtailing discretionary expenses and spending on items entailing higher ticket value," he added.
Assocham said it interacted with about 1,000 working people and 500 companies' representatives from diverse sectors during past three weeks across 10 cities including Ahmedabad, Bengaluru, Chennai, Delhi-NCR, among others to ascertain the festive plans of individuals and companies.
Majority (about 60 per cent) of people said they have shelved plans for expenditure on big ticket items, be it automobiles, consumer durables and other non-essentials, fearing their companies might cut bonus as they have witnessed a lull in most of this year.
Most of them said they would rather save money for emergencies instead of spending lavishly on festival shopping amid skyrocketing prices of essential commodities and food inflation.
Of the rest, many said they are making a budget for festival spending and will look out for deals to try and take advantage of sales both online and offline, while some said they have not made up their shopping plans as yet.
Besides, over half of the 500 companies' representatives that Assocham had interacted with said they plan to cut their festive budgets by at least about 20 per cent as compared to last year.
Of the rest, many said they plan to reward only performing employees and premium clients this Diwali, as it being an annual ritual of sorts. The remaining companies' representatives said they have not made any plans so far in this regard.
Decline in profits owing to a lull season, poor monsoon, global slowdown, sluggish domestic investment scenario, high prices, interest rates, weak consumer sentiment, rupee devaluation and others are key reasons highlighted by the companies for cutting their corporate gift budgets, noted the survey.