Nikesh Arora is indeed paid a lot, networks hard, and has made some punchy bets, says Quentin Webb.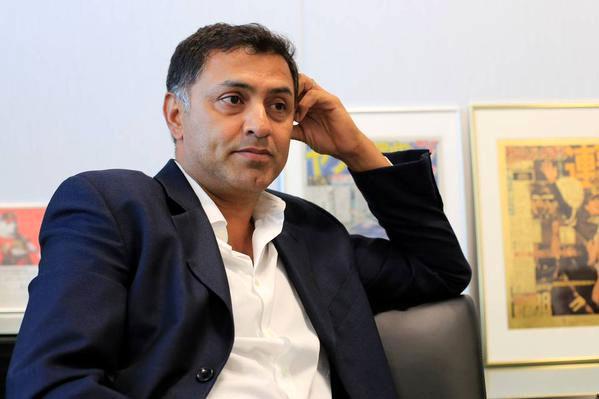 Image: Nikesh Arora faces trouble. Photograph: Reuters
SoftBank star Nikesh Arora merely displays the technology industry's usual flaws.

Unnamed investors are gunning for the ex-Googler, who is now Japanese billionaire Masayoshi Son's second-in-command at SoftBank.
Arora is indeed paid a lot, networks hard, and has made some punchy bets. So far, so Silicon Valley.
But the charges lack broader bite. And hiding behind a law firm - even litigation powerhouse Boies, Schiller and Flexner - further weakens the assailants' case.
A key charge laid out in the 11-page letter sent to SoftBank's board is of conflicts of interest. Sure, tech is incestuous.
Relationships matter and executives are routinely also both investors and directors.
But, for example, Arora's highlighted role as an outside "senior adviser" to Silver Lake doesn't seem like a serious problem: he hardly picks deals for the buyout firm.
Bosses from BlackBerry and Citrix, among others, have similar positions.
More broadly, SoftBank says - as it should - that Arora and others must always recuse themselves from investment decisions if they have potential conflicts.
Another gripe is exorbitant compensation. Arora's debut pay packet of $138 million was indeed shockingly large, especially for Japan.
But to criticise this for being paid "without any track record of accomplishment at SoftBank" is odd.
Poaching big names, especially from a millionaire factory like Google, means paying upfront.
A third beef is rash bets on startups such as India's Housing.com, where the company's young co-founder fell out publicly, and spectacularly, with SoftBank and other backers.
But any big venture capital portfolio will probably contain some duds.
Others will take time to pay off, as SoftBank notes.
It is not obvious either that the blowups are, as the complaint says, down to "foregoing proper due diligence".
The investors ask why Arora could become a director of SoftBank's U.S. telecom subsidiary Sprint "without even minimal due diligence", and suggest SoftBank's board hid the true nature of his 60-billion-yen purchase of stock in the Japanese parent company.
So the directors are being ordered to scrutinise themselves. Good luck with that.
On top of that, the shareholders do not identify themselves or disclose the size of their holdings.
That further reduces the pressure on SoftBank's board.
(The author is a Reuters Breakingviews columnist. The opinions expressed are his own.)