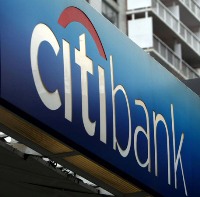 Citibank faces a significant liability from the Rs 300-400-crore (Rs 3-4 billion) loss incurred by high net-worth customers.
The loss followed a massive fraud allegedly committed by Shivaraj Puri, a relationship manager at the bank's Gurgaon branch.
According to the Reserve Bank of India's customer service circular, banks need to have their own policies for compensating customers for erroneous debits due to fraudulence.
Since every bank has its own policy, it is open to interpretation. Little wonder, then, that litigation is the only way out.
Citibank India's compensation policy says the following: "In case of any fraud, if the bank is convinced that an irregularity/fraud has been committed by its staff towards any constituent, the bank will at once acknowledge its liability and pay the just claim. In cases where the bank is at fault, we will compensate the customer without demur."
Pervez M Rustomkhan, a lawyer with the Mumbai High Court, said: "This paragraph of the compensation policy, along with the fact that the first information report was filed by the bank's assistant vice-president Binu Soman, it is clear that the bank has acknowledged the fraud.
"This also means that there will be civil liability on Citibank." However, there will be no criminal liability on the bank because the fraud has allegedly been committed by Puri.
But the term 'just claim'
is what could take matters to court. Lawyers said that while a court can only decide on the 'just claim', the bank might opt for an out-of-court settlement.
According to customer activist and lawyer Jehangir Gai, the customers -- all 20 of them -- may have to be fully compensated.
"If customers handed over a self-cheque to Puri to invest on their behalf, Citi would not have been liable.
"But if they were sold 'so-called' bank-approved schemes, or entered into a contract with the bank that their representative can invest the money on the bank's behalf, the bank will be liable for its employee," he said.
What could help matters is that the money has been invested through brokerage houses.
Senior Citibank officials told
Business Standard
on Thursday that since there was a money trail, there could be recoveries. But the main cause of concern was the damage to the bank's reputation.
Reports suggest that the police have recovered Rs 3.85 crore (Rs 38.5 million) of the duped money.
Some of the accounts that Puri opened were in the names of relatives Premnath, Sheela and Deeksha in the Gurgaon branch of Citibank.