Unlike others, Xiaomi has banked on its fan community and word-of-mouth publicity since the beginning.
With over 10-mn downloads, Mi Community–Xiaomi Forum app is the most convenient medium for Xiaomi's 100-mn member community platform.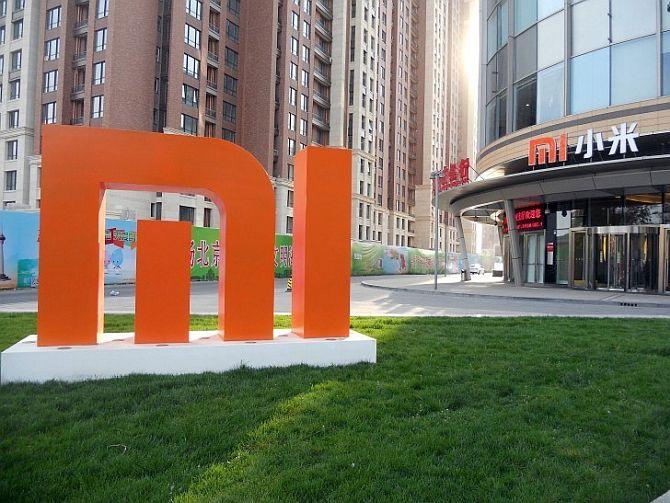 The ban on Mi Community could not have come at a worse time for Xiaomi.
Just when the Chinese smartphone giant was recovering from poor sales and supply chain issues, the ban has hit right at the core of its India business model.
Since its entry into India in 2014, the community has played a crucial role in its rapid growth and continues to remain at the centre of its consumer outreach programme.
With over 10 million downloads on the Play Store, the Mi Community is the most convenient medium for the 100-million-member platform.
Xiaomi may be pushed to changing its business model here following the ban, say experts.
Its significance in Xiaomi's India model is way higher than competitors like Oppo, Realme, and OnePlus, all of which are armed with similar media.
Unlike others, Xiaomi has banked on its fan community and word-of-mouth publicity since the beginning.
It has deviated from conventional methods like TV commercials and sponsoring sports events.
The Mi Community is a large group of social media warriors who do much more than uploading and circulating promotional videos.
According to Faisal Kawoosa, lead analyst at TechArc, the two-way communications model helps gauge consumers' mood and secure insights directly from users.
"It is the most engaging community active in India. Xiaomi is positioned as a technology company and not just a hardware selling firm, and this type of a software ecosystem is where the real value lies," he said.
From spreading updates about the brand and upcoming devices, to creating personalised world-of-mouth goodwill for Xiaomi - these fans have swelled parallelly with Xiaomi's fortunes.
From 10,000 members in mid-2014, it touched close to 3 million fans by the end of 2018, and over 100 million by 2020.
By capturing close to 30 per cent of the 150-million-unit smartphone market in the country, and holding on to pole position since mid-2018, Xiaomi has turned into a smartphone giant in India.
Its revenue grew over 34x to over Rs 35,300 crore in FY19, from Rs 1,046 crore in FY16.
On the lines of Facebook and LinkedIn, Mi Community nurtures a wide range of influencers - from 'news reporters' to 'techies'.
Members build their profiles, increase their follower count, and subsequently gain rewards in the form of discounts, special offers, and free accessories from Xiaomi for promoting the Xiaomi brand and its products.
"While it is difficult to estimate the monetary loss it (the ban) may result in, for Xiaomi, it will surely be tough for them to continue with this business model," said an industry insider.
The ban is a double-whammy for Xiaomi, which is struggling to ensure product availability amid the shortage of key components from China.
A large number of its top-selling models, like the Redmi Note 9 Pro series and Mi TVs, are out of stock.
According to Harish Bijoor, founder of Harish Bijoor Consultants, the Xiaomi brand will take a direct hit following the ban on Mi Community.
"Mi, the hardware, is made in India but Mi Community, the app, is defined to be Chinese! This is like making a distinction between the body and soul. The phone is the body and Mi Community the soul," he said.
As a course correction, Xiaomi will now have to depend on traditional media.
Photograph: Reuters