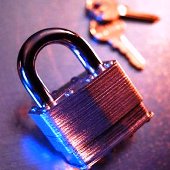 The cash-rich Ajay Piramal Group has floated a new company, Piramal Systems and Technologies, to spearhead the group's foray into defence security business.

The company has identified Global Technical Systems, a US based surveillance technology developer, as a collaborative partners in India.

Piramal-GTS is exploring the possibilities of supplying maritime and land-border security solutions to India's central and state security establishments, sources said.

It may include local production of defence, security and surveillance-related equipment using GTS technology at a later stage.

According to the GTS website, the company has among its customer base, US government establishments such as the Transportation Security Administration, Federal Aviation Administration, US Navy and the Department of Energy.

Last week, Piramal Group's flagship firm, Piramal Healthcare, got shareholder approval to diversify into security and defence technology.

May test Mumbai waters

Piramal-GTS may treat Mumbai as a testing ground.

The city has committed Rs 600 crore (Rs 6 billion) for a homeland security and video surveillance makeover to avoid 26/11 type terror attacks.

Reliance, Wipro and HCL are some of the companies in the running for this project. Piramal and GTS did not respond to the email queries.

Established in May this year, Piramal Systems and Technologies Pvt Ltd has two Piramal associates -- Leonard Peter Dsouza and Rajesh R Laddha -- as founder-directors.

Both
are directors in some of the Piramal group entities such as Piramal Healthcare Foundation, Piramal Infrastructure Finance Co Pvt Ltd and Piramal Pharmaceutical Development Services.
The financial commitment made by the promoter group in the new entity is not clear.
The Piramal Group, led by billionaire Ajay Piramal, had a turnover of Rs 5,000 crore (Rs 50 billion) in 2010-11 from its wide range of businesses that encompass healthcare, drug discovery & research, glass, real estate and financial services.
The group's flagship company ,Piramal Healthcare, decided to invest in diverse ventures, after it sold the domestic formulation business to US drug multinational Abbott for about Rs 17,000 crore (Rs 170 billion), last year.
The Piramal move comes in the backdrop of the Maharashtra government's decision to shortlist seven consortiums for a project involving installation of 5,000 surveillance cameras, video analytics and management, data preservation centres and six command and control centres.
The shortlisted candidates are Wipro-Airtel, Schneider-IBM, Allied Technologies and Cisco, HCL and Revmax Infotech, TCS with its subsidiary CMC Ltd and MTNL, Reliance Industries and Siemens, and Electronics Corporation of India partnering with Divitel and Acosta Electric.