The Maybach S650's focus on luxury would make a private jet's interiors appear pedestrian, says Pavan Lall. Does it mean it has no room for improvement?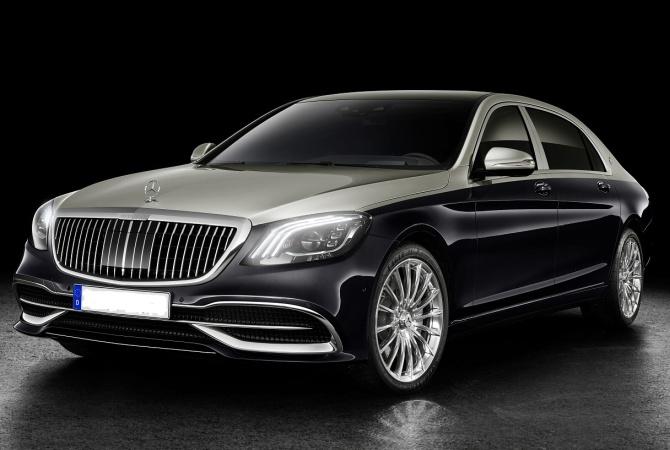 The story goes that, before he left India, liquor baron Vijay Mallya had a meeting with a lender from a consortium of banks. As they sat in an office with large glass windows, Mallya explained he was behind on his payments because his airline had been struggling and said he would make good in due course. The banker listened carefully, paused, and then pointed to the street below. "That car you came here in, that is your interest payment for a month," he said. Parked below was a Mercedes-Benz Maybach -- a beast Mallya clearly wasn't about to sell.
Watch the 2018 Mercedes-Benz S-Class Maybach S650 roll up and one can see why giving up such a ride is easier said than done. Cast in clean, classic lines similar to the S-Class, its younger stablemate, the Maybach gets its name from engineer Wilhelm Maybach who worked with Gottlieb Daimler, the founder of Daimler -- the company that built the first Mercedes in 1899. Maybach went on to make cars that are synonymous with style, power and refinement, and are a commercial success -- in the last three years, over 25,000 Mercedes-Maybach S-Class models have been delivered to customers worldwide.
The Maybach is easier to drive than a Japanese hatchback, thanks to the Merc's air suspension, which intuitively adapts to road conditions, high-tech hydraulics and power steering, all of which are standard across the range. But given how luxurious and spacious the rear seats are, it's likely that most owners would prefer to lounge in the backseat than take the wheel.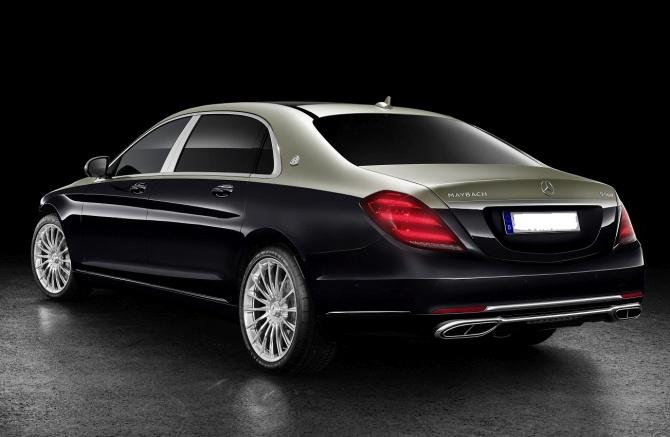 The Maybach S650's focus on luxury would make a private jet's interiors appear pedestrian. The leather seats, which feel like they're stuffed with goose down feathers, come with foot rests and recline fully. They are also equipped with built-in temperature controls and massage features. Tucked-in boards pop out and swivel to become office desks when needed, and the Burmester surround sound system comprising 27 speakers ensures 3D acoustics, the kind you find only in the Bugatti and Porsche. The interiors are a blend of burled wood, leather and brushed chrome accents with nifty touches that include an IWC Clock on the dashboard.
While the wheels come in multiple variants, the version I drove had 20-hole forged wheels, fitted with fully integrated wheel bolt covers painted in bi-chromatic high polish. In motion, their serrated edges resemble circular diamond saw blades, and coming from a car like this, one half expects a chauffeur to emerge with a leather briefcase in one hand and a machine gun in the other.
The car can sprint to 100 km an hour in under five seconds. Which puts it in the league of sports cars
Cruising along on highways in Mumbai, the Maybach glides past traffic effortlessly. Under the hood, the car packs a V-12 engine that generates 630 horsepower. And while it may take a few more seconds to turn around than other cars because of its length -- which at 18 feet is eight inches more than the S Class in both length and breadth -- on straight distances it can sprint to 100 km an hour in under five seconds. This puts it in the league of sports cars -- a Porsche achieves this speed in around 4.5 seconds.
The Maybach's sound-proof cabin, which is on par with the Rolls Royce, allows you to switch off from the world outside and get down to business -- say, plan an IPO, strategise on how to acquire an IBC asset or get international legal teams on a conference call.
Test the boundaries and push the car around potholes or floor the pedal hard to swerve around a corner and the seat seems to gently, almost intuitively, fold around you, preventing you from sliding or having to hold on to the sides for support. Mercedes-Benz calls this Magic Body Control -- engineer-speak to indicate that the car has a series of cameras that scan the road, check for potholes and uneven surfaces. The vehicle accordingly adjusts the suspension and dampers, thereby reducing the perception of lateral force and keeping the passengers stable, as though magically.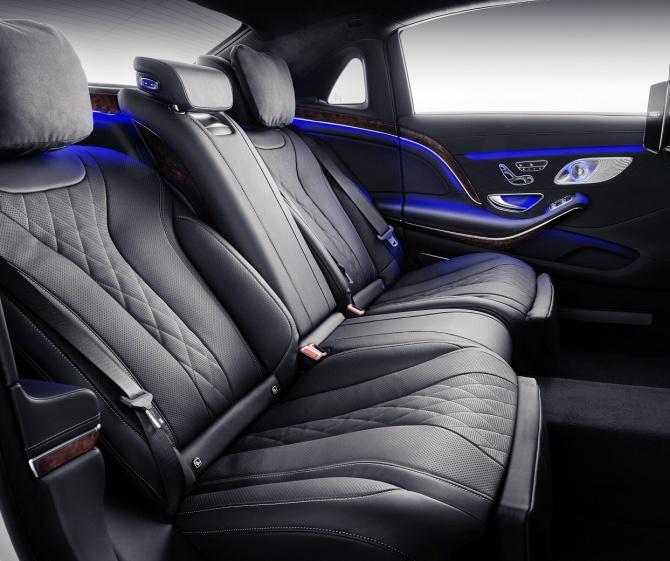 There are several other features, some that require caution in Indian driving conditions and others that haven't been included.
The Digital Light, a headlight technology seen in the Maybachs sold abroad, is missing here. Besides optimising the beam, without blinding other commuters, this technology projects symbols on to the road in front to alert the driver or offer driving cues if, say, there is a pedestrian or some obstruction on the road. Digital Light has been left out of cars sold here, possibly because Indian roads would throw up too many variables for sensors to process intelligently.
The Active Brake Assist has, however, been retained. This technology is wired to auto-deploy the brakes if the sensors pick up vehicles that are too close for comfort, which in Indian traffic conditions is a given. So, it is best to turn it off when driving in the city or else you'll find the car grinding to a halt all too often.
Can the Maybach be made better? Sure, if fuel efficiency is a metric, it's silky smooth, but gas-guzzling petrol engines could be enhanced with a diesel version that currently doesn't exist. No complaints, however, about its 500-litre boot.
One argument against the car can be that its long wheelbase and stately carriage make it more suited for older businessmen. That myth is being shattered by the likes of actor Deepika Padukone who drives, what else, a Maybach (an S-500 variant, with a smaller engine).
Maybach S650
Engine:
6-litre, V-12, Biturbo Petrol
Torque:
1,000 nm
Power:
630 bhp
Transmission:
7-speed automatic
Acceleration:
0-100 kmph in 4.7 seconds
Kerb weight:
2,360 kg
Top speed:
250 kmh
Price:
Rs 2.73 Crore (ex-showroom)
Images: Kind courtesy Mercedes-Benz