The past few weeks have been rough for both Ola and Uber companies, dodging fire from almost all corners.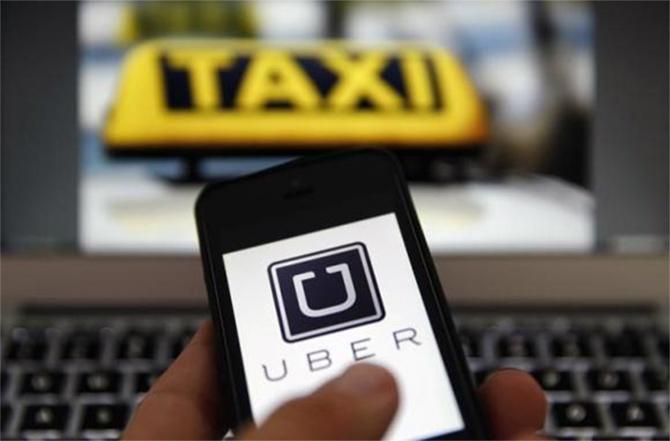 After the Delhi government on Saturday told the high court cab aggregators Ola and Uber were operating "illegally" and assured action was being taken by its transport department, sources in these companies said that they would only apply for licence after the government comes out with its proposed cab aggregator scheme.
The past few weeks have been rough for both companies, dodging fire from almost all corners.
From the Karnataka government putting a cap on their 'surge' pricing to the Delhi chief minister banning it completely and impounding vehicles on the platform, the two companies have been left gasping.
The Delhi government wanted these two aggregators to register under its radio taxi scheme, which these companies have not agreed to.

They have categorically said they would wait for the state transport ministry to come out with the cab aggregator scheme.
"We agree that at present we are unlicensed but this is because we are waiting for the city government to come out with new scheme. Why should we register under the radio taxi scheme, which is clearly not our business or operation model? We have been in touch with the government and expressed this," said a senior executive at Uber.
The Union transport ministry had earlier said it would bring out a cab aggregator scheme which state governments could follow. However, nothing has happened.
With 'surge' pricing down, both Ola and Uber are pushing customers to use their car-pooling services.
Since the government banned surge pricing, the waiting time for their cabs has gone up to almost 40 minutes from an average of five minutes.
"Given the restrictions on car usage, we've seen a record number of requests for rides over the past few days, and we've added an unprecedented number of cars to meet that increased demand. Usually when the demand for Uber spikes, prices increase - just as air fares go up when demand for flights is high. By paying drivers more at the busiest times, Uber can ensure passengers always get a ride within minutes. While surge pricing is off in Delhi during the odd-even scheme phase, we'd ask you to bear with us if your car takes longer than usual. And, when you do need to get around the city, please use uberPOOL wherever possible," Uber said in an e-mail to customers soon after the senior management met the Chief Minister Arvind Kejriwal and transport minister Gopal Rai.
Till now, the state transport department has impounded as many as 75 vehicles belonging to both aggregators, even after the two companies had stopped surge pricing on their platform.
"We do not know why they are impounding the vehicles. We have stopped the surge but the transport department is giving us reasons like the drivers do not have a licence and other requisite permissions. We will look at each challan and then approach the authorities," said one of the cab aggregators.
In Karnataka too, things have not been smooth for these operators.
While Ola and Uber will now register with the transport department under the Karnataka On-demand Transportation Technology Aggregators Rules, 2016, the companies have a host of other concerns.
The companies have issues around rules such as the compulsory fixing of a digital meter, giving a hard copy of the bill, mentioning in big letters - taxi - and the cap on surge pricing.
The Karnataka Transport Department has said complaints of charging rate higher than Rs 19.5 will result in action against the aggregator.
"The licence can be suspended for a minimum of 30 days and a maximum of six months if it is found to have violated any rule, or if the complainant's claim is found to be true. A criminal complaint filed against the company or an employee," the department said.