The Budget has increased the limit of deduction for medical expenditure in respect of certain critical illness
Illustration: Dominic Xavier/Rediff.com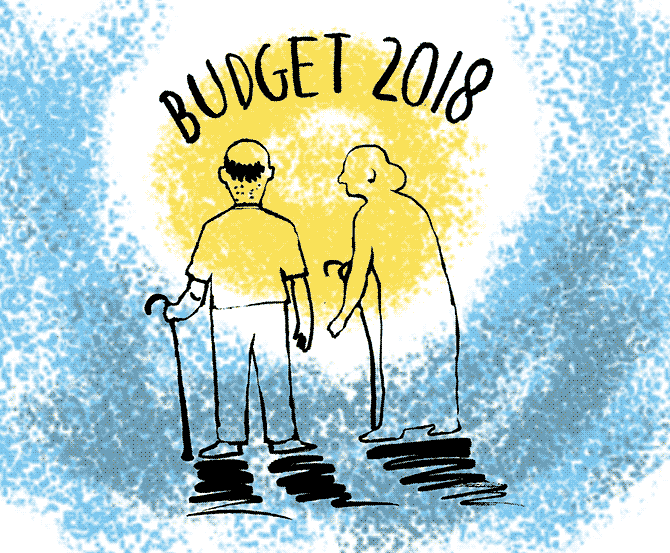 Announcing a series of benefits for senior citizens, Finance Minister Arun Jaitley on Thursday said the exemption limit on income from interest for them has been raised five times to Rs 50,000 per year.
At the same time, the FM raised the limit of deduction for health insurance premium and medical expenditure to Rs 50,000 from Rs 30,000 under section 80D.
"All senior citizens will now be able to claim benefit of deduction up to Rs 50,000 per annum in respect of any health insurance premium and/or any general medical expenditure incurred," he said while presenting the Budget for 2018-19.
Besides, the Budget has increased the limit of deduction for medical expenditure in respect of certain critical illness to Rs 100,000 in respect of all senior citizens, under section 80DDB.
"In addition to tax concessions, I propose to extend the Pradhan Mantri Vaya Vandana Yojana up to March, 2020 under which an assured return of 8 per cent is given by Life Insurance Corporation of India," he said.
The existing limit on investment of Rs 750,000 per senior citizen under this scheme is also being doubled to Rs 15 lakh, he added.
Noting that a life with dignity is a right of every individual in general, more so for the senior citizens, he said, "to care of those who cared for us is one of the highest
honours...these concessions will give extra tax benefit of Rs 4,000 crore to senior citizens."