India needs to spread irrigation and do so against a backdrop of rising water scarcity and depleting groundwater resources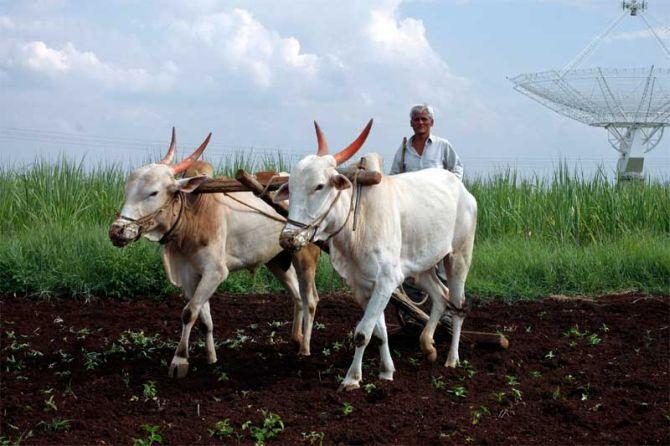 Climate change could adversely affect farmers income by up to 20-25 per cent in the medium term, the Economic Survey warned and suggested the need for "dramatic" improvement in irrigation, use of new technologies and better targeting of power and fertiliser subsidies.
The government has also been recommended to take "radical follow-up action" to achieve its objective of addressing agricultural stress and doubling farmers' income.
Since agriculture is a state subject and an open political economy question, the Survey strongly advocated a mechanism similar to the GST Council to bring more reforms in the agriculture sector and boost farmers' income.
"Climate change - whose imprint on Indian agriculture is already visible — might reduce farm incomes by up to 20-25 per cent in the medium term," the Survey for 2017-18 said.
Climate change could reduce annual farm incomes in the range of 15-18 per cent on average, and up to 20-25 per cent for un-irrigated areas, it said.
At current levels of farm income that translates into more than Rs 3,600 per year for the median farm household, the survey estimated.
"Minimising susceptibility to climate change requires drastically extending irrigation via efficient drip and sprinkler technologies, and replacing untargeted subsidies in power and fertiliser by direct income support," the Survey said, while calling for review of cereal-centric farm policy.
India needs to spread irrigation and do so against a backdrop of rising water scarcity and depleting groundwater resources, it said.
At present, about 45 per cent of farm land is under irrigation. The Indo-Gangetic plain, and parts of Gujarat and Madhya Pradesh are well irrigated.
But parts of Karnataka, Maharashtra, Madhya Pradesh, Rajasthan, Chattisgarh and Jharkhand are still extremely vulnerable to climate change on account of not being well irrigated.
The Survey further said that fully irrigating Indian agriculture, that too against the backdrop of water scarcity and limited efficiency in existing irrigation schemes, will be a defining challenge for the future.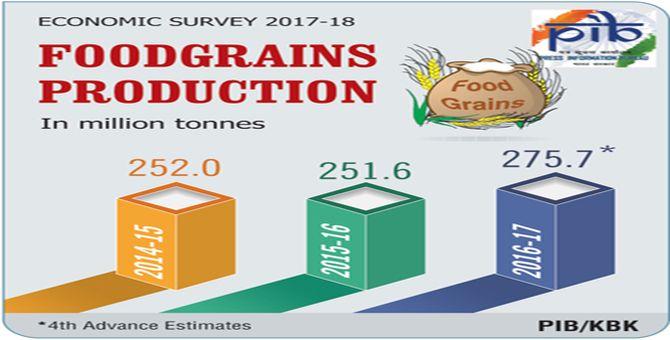 Technologies of drip irrigation, sprinklers, and water management - captured in the "more crop for every drop" campaign - may well hold the key to future Indian agriculture and hence should be accorded greater priority in resource allocation, it said.
And, of course, the power subsidy needs to be replaced by direct benefit transfers so that power use can be fully cost and water conservation furthered, it added.
Stating that the climate change will increase farmer uncertainty, the Survey called for an effective crop insurance and embrace farm science and technology with renewed ardour.
"Building on the current crop insurance program Pradhan Mantri Fasal Bima Yojana, weather-based models and technologies like drones need to be used to determine losses and compensate farmers within weeks," it said.
Stating that the agri-sector is experiencing structural changes leading to new challenges and opportunities, the Survey said that the farm sector will remain an engine of broad based growth even as its share in gross value addition (GVA) is on the decline.
The central priority of the government will be to provide opportunities for farmers to diversify their income generating opportunities to reduce the various risks by facilitating the development of agriculture sub-sectors like livestock and fisheries, it observed.
Photograph: Amit Dave/Reuters