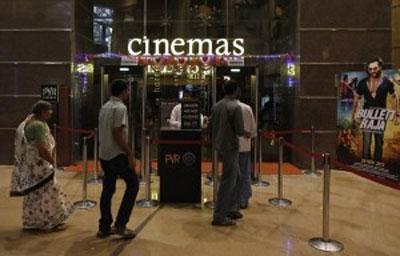 The media & entertainment industry players believe that key issues such as 'carry forward of losses, in case of amalgamation or merger for service industry under the industrial undertaking under Section 72 A of the Income Tax Act 1961 have been ignored in the Budget.
Another point that broadcasters had raised in their pre-budget memorandum was on the tax withholding of transponder hire charges in which the sector had appealed for the alignment of the definition of royalty in DTAAs in line with the amended Finance Act 2012.
Budget Provisions
Routers, broadband modems and set-top boxes exempt from BCD
Exempted Basic Custom Duty (BCD), Countervailing Duty (CVD) and Special Additional Duty (SAD) & Excise duty on parts and components, subparts for manufacture of routers, broadband modems, sSet-top boxes for gaining access to internet, set top boxes for TV. Excise duty on routers, broadband modems, Set-top boxes for gaining access to internet, set top boxes for TV being changed from 12.5% to 4% (without input tax credit (ITC)) or 12.5% (with ITC). This is positive news for cable broadcasting and DTH industry
Newsprint
Budget has also proposed basic custom duty exemption on newsprint. It has reduced basic customs duty on wood in chips or particles for manufacture of paper, paperboard and newsprint from existing 5% to 0. It will marginally reduce the cost of raw material as print companies currently import 25-30% newsprint.
Radio
Spectrum spectrum acquired through auctions will be subject to service tax in the future. This will concern radio operator ENIL in a limited way as future auctions are likely to be of small value and the Service Tax will be "set-off" against ENIL's existing service tax collections.
Krishi Kalyan Cess on service tax to impact
Budget proposed Krishi Kalyan Cess @ 0.5% on all taxable services, whose proceeds would be exclusively used for financing initiatives relating to improvement of agriculture and welfare of farmers. It will come into effect from 1 June 2016. Higher service tax rates may lead to higher subscription charges for Media & Entertainment players.
Stock to watch
Dish TV, Den Network, Hathway Cable, DB Corp, ENIL
Outlook
Union budget was mildly for cable broadcasting industry and DTH. Exemption on custom and excise duty on parts of set top boxes and excise duty on set top box is good news for cable broadcasting industry and DTH as Government is looking at converting entire nations under Digital Addressable Systems (DAS) by December 2016. Currently, phase 3 is under digitization which is expected to get over by March 2016 and after which work for phase 4 will start. Also, under Digital India program and MSOs focus on broadband business which has big potential, various exemption on duties for routers, broadband modems, set-top boxes for gaining access to internet is positive for MSOs players like Den Network and Hathway Cable. Fall in prices of set-top boxes will help MSO and DTH companies which will help to reduce subsides given on set-top boxes.