The key proposals from the IT industry that were not addressed included removal of dual levies on software products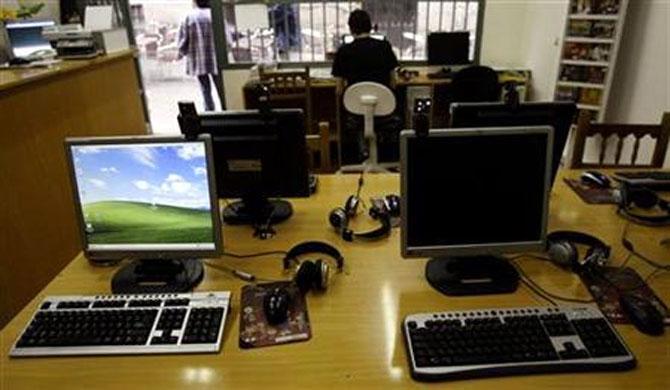 The budget is a mixed for the technology and services sector, as clarification and simplification boost business and more technology adoption in governance is a step in right direction.
Industry association Nasscom believes, in the backdrop of global economic volatility, there are unmet expectations on policy announcements that enable ease of doing business for the IT sector. The budget partially covers its wish list on policy bottlenecks, including ease of business, nurturing start-ups, products and e-commerce sector.
The budget emphasized on technology adoption by the Govt across small and medium businesses, land record modernization, Aadhaar adoption and procurement platforms among other things.
Extension of Section 10AA for SEZ units till 2020 is a positive outcome though the imposition of MAT on startups may not allow the full impact of the benefits to be realized.
The key proposals from the IT Industry that were not addressed included removal of dual levies on software products, higher tax rates for domestic investors, revision of criteria to carry forward losses to allow for capital infusion in business and transfer pricing issues related to safe harbour margins.
The Govt.'s decision to lower deduction rate is not conducive to encouraging technology R&D. This is in addition to the fact that R&D credits are not applicable for technology sector. The budget also did not provide any road map on MAT and different cess rationalization.
No clarification on transfer pricing
The IT/ITeS industry had put forward three key priorities that it wanted Govt to address in the budget, including increasing ease of doing business, nurturing start-ups, products and e-commerce sector and providing clarifications on transfer pricing to enable inward investments in India.
IT hardware sector expects Rs 10k cr investment, lower prices
Manufacturers' Association for Information Technology (MAIT) expects prices of devices like modems, routers, set-top-boxes to go down by 8% within a year and about Rs 10,000 crore investments in local production. The change in duty structure will encourage manufacturing of consumer premise equipments like modems, routers, digital video recorder, STB for internet, and IP camera.
Budget has reduced excise duty on these product from 12.5% to 4% without CENVAT credit or 12.5% with CENVAT credit. Local manufacturer can claim duty benefits on VAT paid on purchase of various input materials.
The increase in CENVAT credit will give benefit to domestic manufacturers against those importing such items.
Govt. has imposed duty on some components like charger, battery used with mobile phones. This makes strong case for making components for mobile phones in India. Those who will import them will need to pay 12.5% duty and domestic makers will have to pay 2%.
Simultaneously Govt. has also waived off duty on inputs used for manufacturing components used for making chargers, battery, wired headsets and speaker of mobile phones.
The Govt. has also waived off basic custom duty (BCD) and special additional duty (SAD) for machinery and equipments that will be used for making electronic chips or semiconductor in the country.
Exemption of BCD and SAD for ATMP for semiconductor wafer fabrication and LCD fabrication is a very well planned move and will certainly give a boost to local manufacturing especially to SMEs
At the same time the Govt. has imposed BCD on finished products like telecom equipment. The move will enhance domestic manufacturing and reducing import dependence.
Currently, India imports over 90% of telecom equipment requirements. Reduction of BCD on specific capital goods for manufacturing of various fuses is a boost to component manufacturing and enriching the supply chain.
Stocks to watch
TCS, Infy, Tech M, HCL Infosystem
Budget Analysis
The budget overall has been boost for IT & mobile hardware segment. Though the budget announced a big boost for manufacturing of IT products, Govt. has not given any impetus for local production of personal computers in the country and networking switches which are in heavy demand have also been left out. The budget also left IT services sector disappointed as various demands such as clarity on Transfer Pricing, exemption from MAT for SEZ units, relief from Service tax and VAT double taxation have not been addressed.
Outlook
With the Budget mostly being termed as pro-rural and pro-poor, there are few key announcements that focus on e-governance and information communication technology (ICT). To ensure that the benefit of minimum support price (MSP) reaches farmers in all parts of the country, an online procurement system will be undertaken through the Food Corporation of India to usher in transparency and convenience to the farmers through prior registration and monitoring of actual procurement. The Budget also announces plans to make dairying more remunerative. An advanced breeding technology and creation of 'E-Pashudhan Haat', an e-market portal for connecting breeders and farmers will be established very soon.
Govt. plans to use technology in taxation department in a big way to make life simpler for tax payers and also enhance access to information and availability of technology driven analytical tools to process tax information. To reduce compliance cost, he said that the Income-tax Department (ITD) will fully expand the pilot initiative of 'e-Sahyog' with a view to reduce compliance cost, especially for small taxpayers.
To enhance global competitiveness of Indian stock exchanges and accelerate adoption of best-in-class technology and global market practices FII limit in India stock exchanges has been hiked from 5 to 15%.
Also, with the National Digital Literacy Mission and Digital Saksharta Abhiyan (DISHA), the Budget announced plans to launch a new Digital Literacy Mission Scheme for rural India to cover around 6 crore additional households within the next 3 years.
The National Land Record Modernisation Programme has been revamped under the Digital India Initiative and will be implemented as a central sector scheme with effect from 1st April, 2016.
By giving statutory backing to AADHAR platform, the Govt plans to develop a social security platform using Aadhar to accurately target beneficiaries.
Domestic IT Services and Software companies such as TCS, INFY, and Persistent can look forward to service the technological initiatives announced in the budget and convert them into opportunities for growing their domestic business as well as help the Govt to increasingly digitize the economy.