Noting that downside risks to Indian economic growth are high, the World Bank on Friday projected the country's GDP to expand 7-7.5 per cent in 2012-13.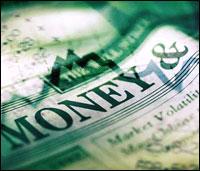 "In India, the slowdown in GDP growth witnessed over the last two quarters is likely to extend into the coming fiscal year because of the weakness in investment," the World Bank said in its latest economic update for India.
According to the multilateral lender, the country is expected to see a growth of 7-7.5 per cent in the current as well as next financial years, a sharp slowdown "from 9-10 per cent growth in the run-up to the global financial crisis".
"The downside risks to growth are high because of the risks to global growth from the precarious situation in Europe," it noted.
As per official estimates, the Indian economy is likely to expand 6.9 per cent in the current fiscal, much lower than 9 per cent projected during the 2011-12 Budget.
Pointing out that slowdown is at least partly caused by structural problems, the World Bank said that there is a need to overcome the same by enhancing domestic growth drivers.
"Important signals could come from the reform of direct taxes, the implementation of the long-delayed GST, and passage of the land acquisition and mining bills," it added.
Tighter macroeconomic policies, slow growth in the core OECD countries and worries about another global recession, among others also weigh down on growth, the report said.
"The central government is likely to miss the ambitious target for fiscal consolidation it had set in the FY 2011-12 budget by about 1 per cent of GDP.
"Slippages are due to lower-than-expected revenues and increasing outlays on subsidies, which had been given low budgetary allocations in anticipation of strong policy changes, which failed to materialise," it added.