Infosys chief Kris Gopalakrishnan on Wednesday expressed hope that DTC and GST will be pushed through in the forthcoming budget, while Genpact vice chairman Pramod Bhasin feared economic reforms will be tough going forward.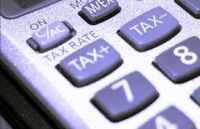 Infosys Technologies Executive Co-Chairman Kris Gopalakrishnan said he hoped continuity of reforms suggested by the government.

"There is an expectation on direct tax code and Goods and Service Tax (GST). I hope these tax reforms get pushed through," he said.

On the other hand, Pramod Bhasin, Vice Chairman of Genpact, a BPO firm, said industries would be worried in the wake of fears looming large that the Centre would present a populist budget to appease regional parties, which did exceedingly well in the just-concluded assembly elections.

"I do worry as to what implications are for this year's union budget. How bold can the government afford to be given that it is yet to figure out exactly where its power base lies Yes all industries will worry about it," he said.

The results in favour of regional parties leads to fractured politics even more with the budget looming ahead, Bhasin said.

"We are worried whether the government will announce big changes in reforms. Will it announce any major move to allow more investments (that would become a bone of contention between regional and central parties)," he said.

Bhasin urged regional parties to have a national perception and place nation above individual parties to arrive at a consensus on issues of reforms and change.

"We need to have a national consensus on five to ten big areas. Now what is
happening is every issue seems to be handled differently by different parties... therefore we don't quite know (the fate of the reforms or policies)," he said.
Asked about his wishlist that should be included in the upcoming budget, Bhasin urged the government to free up the education sector, but with regulation.
"I am a strong proponent of good regulation for there are far too many universities and colleges which don't offer great training but charge exhorbitant money leading to loss of credibility,"  Bhasin said.
Secondly, the government must get its act together on issues of tax and custom duties, he said, adding, "we cannot call ourselves 21st century country when we are every day fighting a battle on tax issues." Thirdly the government should improve governance per se in the country, Bhasin said.
On global economy, Gopalakrishnan said things have started to look better in US and Europe, but there would be a slow recovery. "There is some confidence that issues related to Greece will be resolved. We hope we will not face 2008 catastrophe," he said.
IT industry would have a difficult period for the next two to three years, but 13-15 per cent growth in the prevailing condition is good, Gopalakrishnan said. "Infact, IT industry is growing faster than the national GDP or world economy," he added.
Asked Infosys was contemplating to cancel its plans to set up its facility in West Bengal in the wake of Chief Minister Mamata Banerjee ruling out SEZ status for the company, he said the company has not yet taken any decision on the issue.
"We are having discussions with West Bengal government. We will not take any hasty decision. I am hopeful the issue will be resolved," he said.