India needs to play a more constructive role in global economy, particularly in matters like international trade and capital flows, government said on Thursday.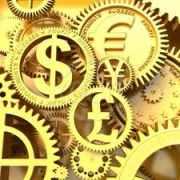 "Given its size and its profile in the global economy, India will inevitably need to play an active role at global level," the Economic Survey 2011-12 said, adding that this would not be limited to just in debates on how to resolve the continuing crisis and prevent the recurrence of similar crises in the future.

"But in influencing the rules for the global economy on overarching macroeconomic issues such as trade, capital flows, financial regulation, climate change, and governance of global financial institutions," the survey added.

India is on an advantageous position over many nations now because of its large domestic market, its robust investment-to-GDP ratio and demographic advantage. It has emerged as the fourth largest economy globally.

On the other hand, eurozone is passing through a crisis and the US economy, though shown some improvement in recent times, still remains sluggish.

At this juncture, it is not a "realistically feasible option" for India to take a
passive stance and just wait out the period of crisis, the survey said.
On the contrary, it is imperative for India to get itself engaged with the global development both with actions and ideas as any untoward development could impact it as well.
"India is already too much a part of the global economy and polity; developments in the world will affect India deeply and what India does will affect the world. There is, therefore, a need for India to engage with the world in terms of action and ideas," the survey said.
It also said any rise and fall of the Indian economy has its bearing on the global growth and thus, there was a need for India to "take this responsibility seriously".
Incidentally, this is for the first time a new chapter has been added to the Economic Survey, called "India and the Global Economy" to reflect upon India's emergence on the global arena.
An enthused Finance Minister Pranab Mukherjee also said," Globalisation has given India new opportunity, but it has also brought new challenges and responsibilities".
Union Budget 2012-13: Complete coverage