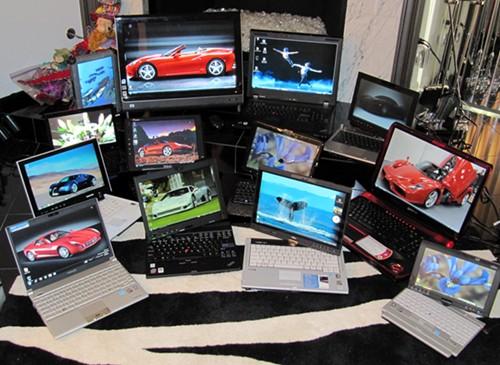 You need not compromise on your lifestyle spends. Just avoid impulsive buys and plan for big-ticket purchases in advance.
Expenses these days have ballooned. Inflation is one culprit that has sent the household budget in a tizzy. At the same time, individual's aspirations have soared, too. A little planning and budgeting big expenses can help you fulfil your aspirations without affecting cash flows.
Avoid loans: Most families try to cut down spends on essential items when their prices go on a steady rise. However, they keep their lifestyle spends steady. This is because; everything today looks like a need, not a want. Money gets committed to satisfy such wants, as living without it becomes unthinkable.
Where money is insufficient, loans are an inevitable corollary. The first step towards controlling your expenses is avoiding loans unless you are taking one to create an asset such as home.
<B>Achieving wants with discipline: </B>Aspirations and "keeping up with the neighbours" is one reason why wants are classified as needs. It is essential to realise what one's true needs are, preferably a collective decision in the family. Once the wants have been identified, it is a good idea to set a target for it.
It could be, like, we will go for a vacation abroad, subject to getting a particular amount as bonus or incentive; or buying a new music system the children are clamouring for by first saving over the months and then using that money to buy it. This way, there will be discipline and impulse purchases will be curtailed. For this, all members should buy into the idea and be willing to abide by the rules.
<B>Budgeting: </B>The other problem most people face is the "leakage". If you ask people to list all expenses, many a time it comes to a figure much lower than what they spend every month. It is only on deeper investigation that they are able to find what they have spent on. There are many items they are not able to account for every month.
The solution for this is changing the payment mode. For all the known items of expenses, keep the money in one place. All expenses pertaining to these will be spent from this pool. Issue cheques wherever you can as it can be easily tracked. These expenses include rent, society payments, telephone bills, gas, electricity bill, school fees, and so on.
For other expenses which cannot be anticipated, one should maintain a separate pool. This pool should be limited to a finite figure like, say, Rs 8,000, as agreed upon by the family. That will ensure money to spend on unanticipated items, maybe impulsive buys, lifestyle spends (like a weekend getaway), and so on. Since, there is a finite amount earmarked, there is also an element of discipline, and one could enjoy without guilt.
<B>Spend after you save: </B>While we talk about expenses, it is necessary to ensure our tomorrow is not compromised due to unbridled expenses today. Hence, it is good to budget an amount needed to be set aside for investments. The amount set aside is first invested at the beginning of the month and only after that do the spends start. Again, this ensures you invest for your future and spend after that without any guilt complex.
While we are at it, we need to understand there can be variance in the spends, month-on-month. In some months, there will be huge outflows due to insurance premium outgo, festivals, travel and so on. A proper liquidity margin needs to be kept aside to take care of such spikes in expenses. In fact, it would be a better idea to provision for it specifically, by earmarking funds for upcoming expenses.
<I>The writer is a certified financial planner</I>