Rajan said there will be some volatility, but once the initial bout or wave abates, people will look for good fundamentals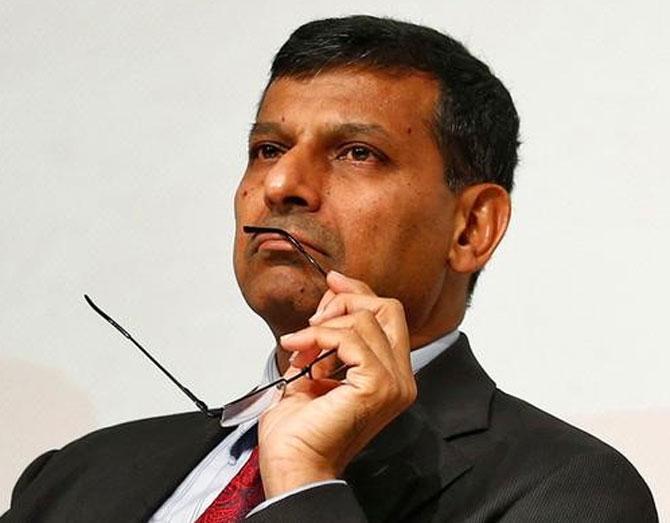 Reserve Bank governor Raghuram Rajan said on Monday that Brexit could be "quite damaging" if it happens, but India is adequately prepared to face any consequences.
"We will do what it takes to moderate market volatility," he said to a question at an event of the Tata Institute of Fundamental Research in Mumbai.
"I am not saying (there will be) no volatility, but once the initial bout or wave abates, people (will) look for good fundamentals," Rajan said.
Rajan, who last week said he will be heading back to academics after the end of his term in September, also said some people are also saying Brexit may have an impact on the presidential elections in the US.
"The US elections are also fraught with potential risks," Rajan said, to a wide laugh, without naming anybody.
On Brexit, Rajan said there are various sets of preparations, starting with monitoring the markets and ensuring "we have good policies".
He termed the maturing of NRI deposits later this year, another key concern on the external front, as "not significantly worrisome" and added that there are "plenty of reserves" to deal with any situation.
"Brexit can be quite damaging if it happens," he conceded.
Markets have already factored in risks that will follow if the Britons choose to leave the European Union in the referendum on Thursday, he said.
The world markets rallied on Monday after opinion polls showed a decline in the probability of Britain leaving the EU, he noted.
Quoting the Bank of England, Rajan said the UK can suffer some fall in growth if it exits the EU. "Such eventuality also poses wider concerns about the idea of EU and the impact if more countries decide to exit," the governor added.
Photograph: Danish Siddiqui/Reuters