After a recent spate of big-bang funding of food discovery and delivery apps, experts believe the sector's consolidation might be over and the remaining players are here to stay and thrive.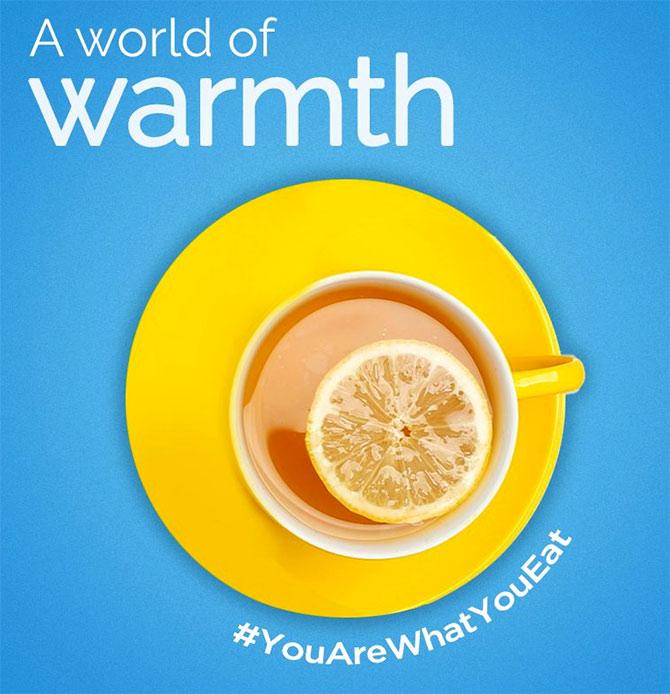 IMAGE: Swiggy is now one of the larger players in India's food tech industry.
India's food technology sector has had a trial by fire.
After a bloodbath for more than a year and a half, which saw the demise of as many as 20 companies, the sector has emerged stronger and is on the path to become a billion-dollar industry.

According to industry experts, almost $700 million of fresh capital has been infused into the sector in the past four months.

After a recent spate of big-bang funding of food discovery and delivery apps, experts believe the sector's consolidation might be over and the remaining players are here to stay and thrive.

Swiggy has raised funding of $80 million, led by Naspers, the South African investor, who has backed Flipkart. UberEats, currently available only in Mumbai, is planning a pan-India service.

Investors believe after consolidation, the companies have aggressive road maps and profitability, plans which would help them grow.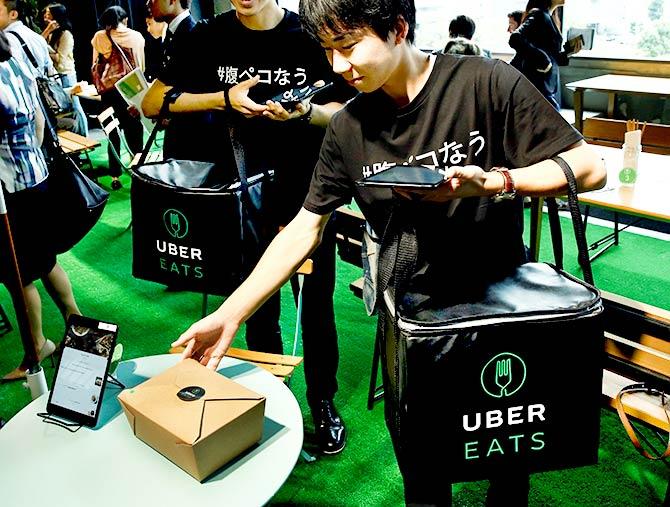 IMAGE: UberEats, which launched elsewhere in the world last year, is now making inroads into India. Photograph: Kim Kyung-Hoon/Reuters.
"Zomato has cut their cash burn and profitability has gone up 100 per cent, year-on-year. Yes, there was a bloodbath in the market, however the company focused more on the advertisement side of the business. While they have aggressive plans, they are not seeking more funds at present," said Hitesh Oberoi, managing director and chief executive officer, Info Edge, the main investor in Zomato.

Last month, online food delivery platform Foodpanda bagged an investment of $431.5 million (around Rs 3,000 crores) from Naspers. In December, it was merged by its investor Rocket Internet with Delivery Hero, a German online food delivery platform, after the Indian operations reported losses. Till last year, it was a particularly tough patch for Foodpanda. The company now aggregates restaurants in over 150 cities and delivers around 70,000
orders a day, with thrice the number of orders on weekends.
Naspers also led an $80-million (Rs 517 crores) round for food ordering and delivery platform Swiggy in Series-E funding, along with existing investors, including Accel India, SAIF Partners India, Bessemer Venture Partners, Harmony Partners and Norwest Venture Partners.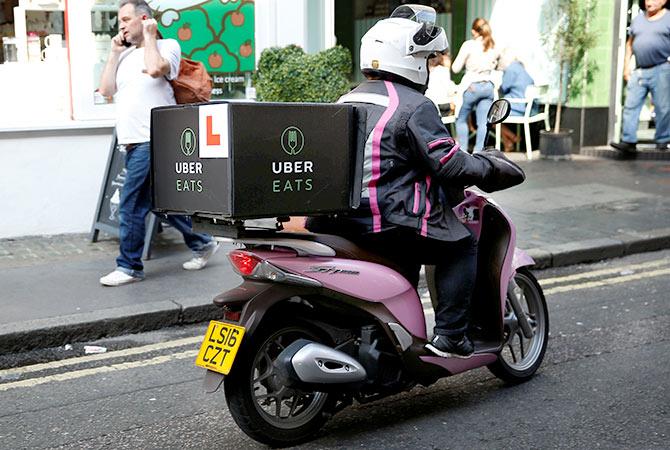 IMAGE: UberEats began service first in California in 2014, came into Mumbai this year, but has plans to go pan-India. Photograph: Neil Hall/Reuters.
SHUT SHOPS
TinyOwl: A food ordering app
Dazo: An app-based service for curated and delivered meals
Zupermeal: A home-delivery food venture
Zeppery: A food app that allows users to pre-order dishes at restaurants
The platform has 12,000 partner restaurants in eight cities and plans to go on an expansion drive. In April, Zomato raised around $20 million (Rs 129 crores) from existing backers Sequoia Capital, Vy Capital and Info Edge, and new investors, including WhatsApp's Neeraj Arora.

According to experts, the remaining players have been able to gain a captive audience who are ready to pay for services and are open to new ideas.
"The market is now ready. For example, the reason behind Swiggy's success is that people are ready to pay Rs 250 or more for a salad, if they know it would be delivered right on their desk," said Anil Kumar, CEO, RedSeer Consulting.

According to RedSeer Consulting, nearly 30–35 per cent of the business of restaurants comes from the online food delivery partners in India. This industry had amassed $300 million in 2016 and is expected to maintain the growth rate.

"There were too many players doing the same thing which led to a bloodbath. Now, there are three major players left. The market is still under-penetrated, which would help these companies expand. By the end of next year, the industry might grow to be worth a billion dollars," Kumar said.