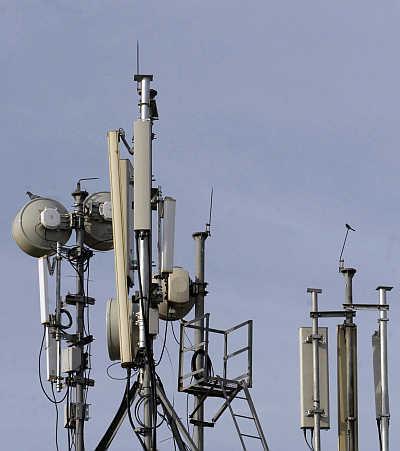 DoT asks state governments to help telecom companies set up cell sites and prevent ad hoc closures

Mobile telephony services may have been given the status of essential services in 2013, but telecom operators continue to battle cell site closures across India. The higher incidence of call drops in recent times can be attributed to this menace, claim telecom operators.
In the past six months, 2,000 mobile cell sites have been closed, thanks to local activism.
Taking cognisance of the problem, the department of telecommunications has shot off a letter to state governments asking them to adhere to the guidelines on telecom infrastructure and facilitate installation of mobile communications.

Call drops are a menace not just for consumers, but for service providers since erecting cell towers is becoming increasingly difficult.
Taking cognisance of the activism by local bodies, and consequent shutting down of cell sites across India, the DoT has written to state governments to ensure operators are able to put up towers under the prescribed guidelines issued in 2013.

Telecom operators have been battling mobile cell site closures over the past few months, which have contributed to the call drop menace. About 2,000 cell sites have been closed in the past few months, with as many as 513 in Delhi itself.
Industry veterans say in order to service the traffic in Lutyens Delhi, at least 210 cell sites are needed, but currently only 110 sites are available.

Confirming the receipt of a letter by the DoT, a Maharashtra government official said: "The state government has recently received a letter from the DoT on problems faced by mobile users to communicate due to poor connectivity, especially in hospital premises. A series of meetings have been held with telecom operators to resolve this issue."

The 2013 guidelines declared mobile communication an essential service and sealing of base transceiver station towers/disconnection of electricity may not be resorted to without consent.

A WAKE-UP CALL
Around 2,000 cell sites have been closed in the last few months, with as many as 513 in Delhi itself
Industry veterans say in order to service the traffic in Lutyens Delhi, at least 210 cell sites are needed, but currently only 110 sites are available
The 2013 guidelines declared mobile communication an essential service and sealing of base transceiver station towers/disconnection of electricity may not be resorted to without consent
The guidelines on clearance and setting up mobile towers had been finalised for all states on April 16, 2013