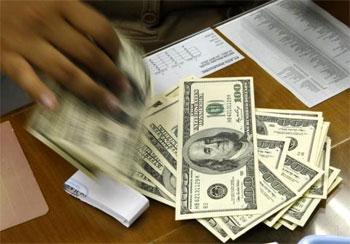 With a fresh list of black money holders abroad making waves, Government on Monday said it will probe all the new cases and take the assistance of a whistle blower to get all the names of Indians with HSBC accounts in Switzerland and other places, even as the SIT decided to widen its probe.
"Some new names have been revealed whose veracity would be checked by authorities," Finance Minister Arun Jaitley told reporters as government said that information in more than 600 cases has been sought from foreign jurisdictions based credible information of undisclosed foreign accounts.
He said that mere names would be of no use, unless accompanied by independent evidence.
Later an official statement said that the Income Tax Department is in touch with the whistle blower who apparently brought out the names of persons holding undisclosed bank accounts in HSBC, Switzerland.
"He has been requested to share information available with him in regard to undisclosed bank accounts of Indians in HSBC, Switzerland and other destinations. His response is awaited," it said.
Jaitley and the government were reacting to a report in the Indian Express which said 1,195 Indian names in the fresh HSBC list are nearly double the 628 names that figured in an earlier list that was shared by the French government with India in 2011.
The Supreme Court-appointed Special Investigation Team (SIT) today discussed the fresh list and felt that there could be 100 new names in it. "... the scope of investigation will be widened due to the new names. We will have to identify those names and scrutinise them," SIT Chairman M B Shah told PTI.
"We will consider all new cases where there is evidence of black money... We will complete probe in all cases which are getting time barred by March 31," SIT vice chairman Arijit Pasayat told reporters separately.
The ED and CBDT have been asked to gather information on the new list and inform SIT at the earliest, Pasayat said adding with today's development the scope of the probe has widened.
Meanwhile some of the big industrialists and others figuring in the list including Ambani brothers Mukesh and Anil, NRI businessman Naresh Goyal and politician Narayan Rane denied holding any illegal bank accounts abroad.
The government statement, issued after Jaitley's interaction with the media, said that out of the 628 Indian appearing in the first HSBC list, 200 were either non-residents or non-traceable, leaving 428 cases of residents which were found actionable.
The net amount of peak balance for these 428 cases was about Rs 4,500 crore.
The Swiss government on its part said these names are from "stolen data" -- an assertion that might make it difficult for India to get details on these accounts without any additional evidence.
Switzerland, however, said the country is "strongly committed" to fight against the black money menace following change in its policy a few years ago.
"The published information is based on the known list with stolen data of the years 2007 and earlier," a Switzerland government spokesperson told PTI from Berne.
Amid this global expose revealing tax dodging through accounts in its Swiss bank, British major HSBC on its part has admitted to past lapses even as it claimed that rigorous control are now in place to curb illicit fund flows. Asserting that it has taken significant steps over the past years, HSBC said its Swiss private bank has witnessed almost 70 per cent decline in its client base since 2007.
Details of more than 1,00,000 account holders around the world, including over 1,000 from India, have been revealed through a joint investigation by the International Consortium of Investigative Journalists (ICIJ).
"We acknowledge that the compliance culture and standards of due diligence in HSBC's Swiss private bank, as well as the industry in general, were significantly lower than they are today," HSBC said in an email statement.
The entire HSBC list has 1,668 Indians, while the number of actionable cases stands at 1,195 after taking into account duplication and some other factors. Collectively, these accounts had a balance of USD 4.1 billion (Rs 25,420 crore) till 2007. In today's list, there are 2,699 accounts linked to 1,688 Indians.
Out of these, 1,403 accounts were opened between 1969 and 2006, while the maximum amount of money associated with a client connected to India was $876.3 million. Among Indian names, 51 per cent have a Indian passport or nationality, while the remaining accounts were either linked to offshore companies, or were 'numbered' accounts.
Earlier, India had received from France a list of over 628 Indians with account in HSBC's Geneva branch.
That list was also part of the larger 'HSBC list', which a former bank employee had "secreted away" to the French government.
Switzerland, long known as a place with unbreakable banking secrecy, has come under intense global pressure, including from India, to crack down on illicit fund flows.
Armed with information received about its citizens holding secret accounts in Swiss banks, India has been seeking details from Switzerland, but most of these requests were being stonewalled by the European nation on the ground of those being based on stolen data.
Consequently, India has now changed its strategy and has decided to seek details on the basis of additional evidence collected by it on suspected cases of black money stashed in Swiss banks. said that "names are immaterial if they are not backed by evidence".
He said evidence is required in addition to information from stolen data, "so that a watertight case can be framed" and just names do not ensure proper proceeding in the court. Switzerland has agreed to cooperate if India is able to provide some additional evidence even in cases of names collected through "stolen data".
About 60 prosecutions have so far been launched for wilful attempt to evade taxes and failure to furnish accounts and documents etc.
Show cause notices before launching prosecutions have been issued in a large number of other cases wherein further action is underway, the statement said.