Following reports of a sharp increase in the import of gold from Switzerland, Indian authorities have started investigating whether unaccounted money parked by Indians in banks these is entering India in the form of gold.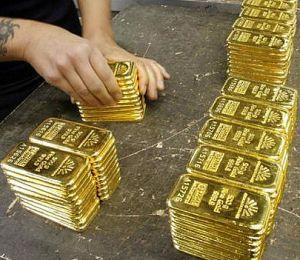 From this year, Swiss authorities have started disclosing that country's import, as well as export, of precious metals. Between January and October, Switzerland exported 380 tonnes of gold to India.
In January, India's share in Switzerland's overall gold and silver exports stood at 14.1 per cent. This has increased to 16 per cent.
So far this year, India has imported 27.7 per cent of the gold exported by Switzerland; in January, this was only 15 per cent.
The Centre has asked the customs department and the Reserve Bank of India to tally the gold imported from Switzerland with export data released by Swiss authorities and the payment for gold by India to banks and traders in Switzerland in March.
A source said if both sets of data matched, one could conclude there was no direct relation between the gold imported from Switzerland to India and the black money parked in that country.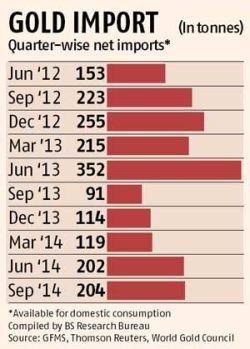 "We believe even if the black money parked there is entering India through gold import, it will not come directly from Switzerland; importers will route that through Hong Kong of Dubai to hide the true identity."
So far this year, Hong Kong's share in gold imports from Switzerland has been 41 per cent; in January, it was 44.3 per cent.
A veteran bullion analyst said, "Whatever black money was to enter India through gold from Switzerland has already come in during 2013, when, under the United Progressive Alliance regime, the Supreme Court started handling the issue of Swiss bank accounts by Indians."