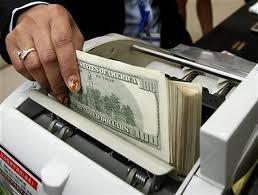 Congress on Wednesday reacted sharply to Finance Minister Arun Jaitley's remarks that the Opposition party will be embarrassed once names of people holding illicit foreign accounts are made public, daring him to 'name the traitor'.
The party also accused Jaitley of 'bluffing' people on the issue.
"A traitor is a traitor. He is neither a Congressman nor a BJP man.
"What is stopping Jaitley ji from naming the traitors?" Youth Congress President Rajiv Satava said on Twitter.
AICC general secretary Digvijay Singh tweeted "FM instead of bluffing people should tell us when he is depositing 3 L (lakh) in a/c of every citizen as promised by Modi in his campaign speeches."
Continuing in another tweet, he said ,"Can it be a Diwali gift under Jan Dhan Yojna or we have to wait till 2019! FEKUISM at its best once again."
Congress had attacked Narendra Modi during the Lok Sabha campaign on social media under the hashtag 'Feku'.
The issue of blackmoney has led to a war of words between the ruling BJP and Congress. The government recently told the Supreme Court that it cannot disclose the names of Swiss bank account holders, a stand the UPA had taken earlier.
As Congress accused the BJP government of 'practising hypocrisy' on the issue, Jaitely yesterday said, "The names (of black money account holders) will be public shortly... I
can assure you there is no embarrassment I (BJP) will have when all the names are disclosed. There is some embarrassment the Congress party will have because of those names".
The image is used for representational purpose only