While some criticise the government, others, despite the inconvenience, hail demonetisation as revolutionary.
Rediff.com's Prasanna D Zore reports.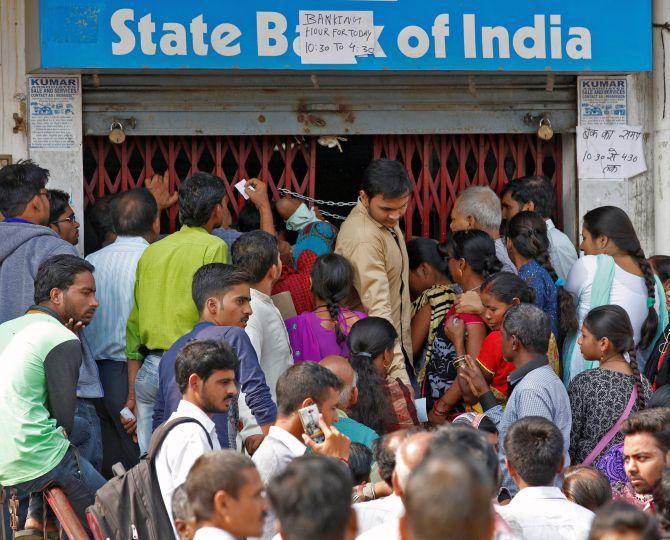 IMAGE: A queue up outside an ATM. Photograph: Pawan Kumar/Reuters
They don't know each other, have nothing in common but Prime Minister Modi has brought strangers together.
Standing in queues, waiting to enter banks, one gets an idea about how the nation is taking to Modi's Plan Demonetisation.
While some support demonetisation, believing it will eradicate black money and cut off terrorist funding, others believe the move with its "pathetic implementation" has brought nothing but pain to Indians.
Vasant Kumar, who sells mobile phones, is waiting outside the HDFC Bank in Malad, northwest Mumbai.
"Just imagine the man hours lost and its impact on the economy because of the pathetic implementation of this policy," Kumar, who has been standing in the queue for an hour, says.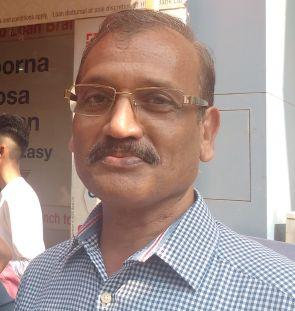 Demonetisation, Kumar left, feels will neither stem the creation of black money nor will it affect the counterfeit currency racket in any way.
"While cutting off the funding of terrorists is important," Kumar says, "these anti-nationals will soon come out with counterfeit notes to bankroll their operations. Demonetisation cannot be a deterrent to the creation of black money and terrorist operations."
"Don't be surprised if these terrorists counterfeit the new currency notes," he adds.
"How can Modi conduct this surgical strike against 125 crore people, bar those who generate black money?" he asks. "If this is a surgical strike, then why has the government attacked black money with just guns in hand (demonetisation)? Where are the howitzers and bombs?"
"Every single day you come up with a new solution for a new problem that you face? Why didn't you think of these issues before announcing the ban?" he asks when Rediff.com informs him about the use of indelible ink to prevent one person from exchanging money any number of times in a day.
"Do you think those who indulge in black money will not find ways to get around this?" he asks.
"The big fish are already out of this country. And they are out because they are 10 times smarter than any government."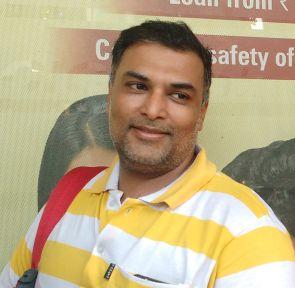 Namitabh Kothari, left, waiting outside the ICICI Bank in the same area presents another view.
Eighth in queue, he is glad he will soon exchange Rs 4,500 in now forbidden Rs 500 and Rs 1,000 notes. This is Kothari's second time at the bank to exchange cash.
"Just wait and watch," he says. "This government has many measures coming up to tackle black money. I congratulate and support Modi for taking such a bold measure."
"Only those with black money should be worried," quips Nandini Joshi, a homemaker, equally happy with the prime minister's surgical strike.
"In one swoop, he has rendered the cash with Pakistan-funded Kashmiri separatists and Naxals for whom such high-denomination currency was fodder to harm India's interests useless," she adds.
"Have you heard any reports of stone pelting in Kashmir since the announcement was made?" Joshi asks.
"Why are there no long queues outside any Kashmiri banks?" she demands. "Because most of the money with those who are funding separatism in Kashmir is black money and they are scared they will get arrested if they come out with heaps of this money to deposit in the banks."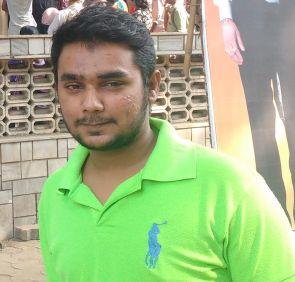 Sharim Shaikh left, beams as he steps out of a bank in suburban Mumbai.
After standing in queue for about 90 minutes he could exchange Rs 4,500 that he can now give his parents.
The arts student at the Rizvi College, Bandra, northwest Mumbai has complete faith in Prime Minister Narendra Modi's ability to fight corruption.
"Insha Allah aagey bhi desh ke liye achcha hi karega (By God's grace, he will do good things for the country in coming days)," Sharmin says.
"If he is doing good for India," says the young man, "then Insha Allah, Indians should give him the 50 days he has asked for."