The used car market is now 1.2 times the size of the new car market.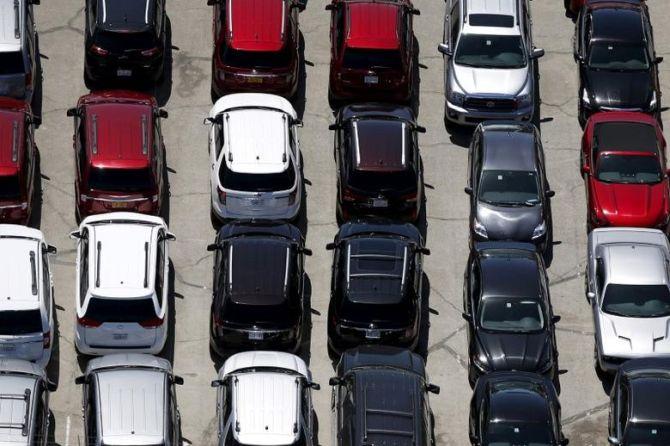 Demand for pre-owned cars remained strong in the financial year 2018-19 (FY19), crossing the 4-million unit mark, even as sales of new cars were in slow lane, according to a report.
The used cars segment is expected reach 6.7 to 7.2 million cars per year and be valued at Rs 50,000 crore by FY22, according to IndianBlue Book, the pricing and valuation arm of Mahindra FirstChoice Wheels (MFCW), the pre-owned unit of Mahindra and Mahindra.
The used car market is now 1.2 times the size of the new car market, according to the third edition of the report on IndianBlue Book.
Passenger vehicle (PV) sales in India advanced by a mere 2.7 per cent to 3.3 million units in FY19 - the slowest in five years as buyers deferred purchase amid high finance costs and uncertainty.
Encouraged by the growth prospect in the used car space, MFCW envisages selling 350,000 PVs in FY20, against 250,000 units in FY19.
It is also hoping to become a profitable company by the end of FY20 on the back of volume growth, Ashutosh Pandey, managing director and chief executive officer officer at MFCW, told Business Standard.
To tap into the growth opportunity, the company plans to step up the number of dealerships from the current 1,100 to 1,700 by FY20-end.
"What drives the used car market is the migration up from the two-wheelers," said Pandey.
The pool of people willing to migrate from a two-wheeler is significantly large, he said, pointing out that the trend is being fuelled by the second-hand market getting increasingly organised, which in turn gives greater confidence to the buyers to opt for used cars.
The report said the number of consumers paying for an expert evaluation has jumped three times from 10 per cent to 29 per cent between FY09 and FY19, indicating the opportunities for the organised certified pre-owned market.
Some of the other trends, which the report highlights, include a strong preference for entry-level hatchbacks and sedans.
Seven of every ten cars bought comprise hatchbacks and sedans, similar to the new car market.
Typically, the cars bought are pre-dominantly from first owners, with 72 per cent of them being less than five years old.
The report also highlights the buying behaviour unique to pre-owned car buyers.
A pre-owned car buyer tends to be steadfast, with over 40 buyers sticking to a preferred model from research to purchase.
Hence, availability of the preferred model becomes the key enabler to choose the purchase channel.
A similar unwavering persistence is seen in the budget-to-purchase segment, with over 55 per cent buyers tending to stick to and limit the options within the budget.
Photograph: Lucy Nicholson/Reuters