In first 9 months of FY18, scooter sales grew by 18.5%, the number may jump further as more women join workforce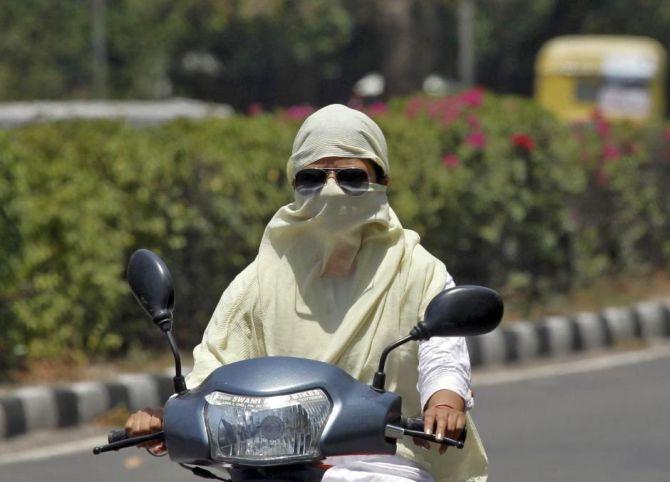 The next leg of "scooterisation" of the Indian two-wheeler market will come from rural and semi-urban pockets, with scooters evolving as the preferred vehicle of commute for residents of these areas.
Scooters have been outpacing the overall two-wheeler industry growth rate for sometime, and now major players say that growth in the rural areas has picked up too.
The industry leader, Honda Motorcycle and Scooter India (HMSI), now sells three scooters for every seven motorcycles in rural and semi-urban pockets as against one scooter for every nine motorbikes around five years ago.
In the first nine months of this fiscal, scooter sales grew by 18.5 per cent, whereas overall two-wheeler sales grew 11.5 per cent.
Data reveal that in traditional agrarian states the growth of scooters has come at the cost of motorcycle sales.
Scooters are increasingly eating into the share of entry level commuter bikes (100-110cc) be it in urban or rural areas - evident in the narrowing gap between contributions each of these segments make to the overall two-wheeler industry.
During April-December 2017, scooters contributed 33.7 per cent of the overall two-wheeler sales, while 100-110 cc bikes contributed 36.5 per cent - a gap of mere 2.8 per cent.
Industry insiders say this gap was much bigger at 28-30 per cent around seven years ago.
HMSI (the market leader in scooters with a 57.2 per cent share as on December) was quick to spot the trend and, thus, the opportunity.
It not only launched an affordable model based on the Activa for the rural market in mid-2017 (the Cliq), but took care that 70 per cent of the sub-dealer network in FY18 came up in rural and semi-urban markets.
The rural markets are growing at 15 per cent for HMSI, up from single digit growth rates about five years ago. Urban markets, however, are still clipping a faster growth rate at 25 per cent.
The 110 cc Cliq (priced at Rs 42,000) is believed to have sold over 12,000 models, so far, and has tyres that provide extra grip and better control over patchy roads, making it suitable to the rural commuting needs.
Y S Guleria, senior vice-president, sales and marketing, HMSI, said: "With more women joining the workforce in semi-urban and rural areas (such as teaching and nursing), the need for mobility has gone up too.
"Many of these families cannot afford two vehicles for commute and the scooter thus emerges as a preferred choice."
Earlier, the price difference between an automatic scooter (Rs 48,000 and above) and a 100-110 cc bike (Rs 44,000 and above) was deterring this potential customer, Guleria said.
HMSI spotted this need gap and decided to launch the Cliq at Rs 42,300 (in Rajasthan where the company makes it too. The scooter costs Rs 44,000 in Gujarat).
"The Cliq is based on the popular Activa platform and we have economies of scale, hence, we could be cost competitive. Now, coming in the same price bracket, the Cliq is at least a vehicle of consideration for potential buyers," he reasoned.
Roy Kurian, Yamaha Motor India's senior vice-president, sales and marketing, said: "The reason for someone considering a scooter is usually always gender need. With more women joining the workforce in tier-III towns and rural areas, the scooter is poised for growth."
Kurian felt that the inflection point is likely to come after 2020 - when the BS-VI emission norms would set in and disrupt the 100-110 cc bikes market dynamics.
"The scooter will stand to gain from this as it will be a more price competitive and convenient (gearless) option. The 100 cc scooters will gain the most as they offer better mileage," he said.
According to analysts, following the HMSI's footsteps, more scooter models targeted at the rural customer will come up.
"As volumes go up, the pricing would get more competitive. As road network improves, the scooters stand in good stead," said Subrata Ray, senior group vice-president of ICRA.
In its analysis of the two-wheeler market, ICRA has said that an increasing road network augurs well for demand of personalised transportation.
The rural road network comprised 61 per cent of the total road network in the country (in 2015) and as per recent estimates, major district roads and rural road network stands at 4.91 million km as of FY17.
Scooters now make up a major share of sales for major two-wheeler players (38 per cent for TVS Motor India and 84 per cent for Suzuki Motorcycle India).
Both these companies have also seen a spurt in scooter sales volumes this fiscal - 56.5 per cent for Suzuki and 35 per cent for TVS.
Photograph: Ajay Verma/Reuters