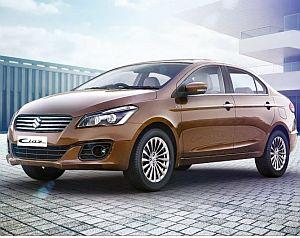 After Maruti Suzuki's popular hatchback Swift failed the recent Global NCAP crash test, the company on Friday said it is ready to upgrade safety standards if asked to do so by the government.
While interacting with reporters during the AutoShow Gujarat 2014 here at Mahatma Mandir, Executive Director of Maruti Suzuki India Ltd, R S Kalsi said the company is following all safety norms set by the government at present. "The crash test was carried out as per the international standards, while we follow safety norms laid out in India.
We are meeting all the requirements related to car safety in India.
However, we are also willing to change if government asks us to do so," said Kalsi. Earlier this month, two Indian hatchback cars, Maruti Swift and Datsun Go, failed the crash test conducted by Global NCAP. IAS officer and CEO of National Automotive Testing and R&D Infrastructure Project (NATRiP) Nitin R Gokarn defended the safety standards in Indian cars.
"Those tests were carried out at a speed of 64 kmph. While here, we carry out test at 56 kmph, and all the Indian cars are designed to meet safety norms as per that speed limit. Thus, such cars may not give similar results when crashed at higher speeds," said Gokarn, who was also present at the interaction.
On his view about the auto industry outlook, Kalsi said that industry is waiting for "goods days ahead."
"The auto market is flat since last 3 years. It is a difficult phase for auto makers. The auto industry growth remained 2.3 per cent in current scenario. Whatever sales generated is mainly due to discount schemes or through new launches. It will take another 6 months to one year for auto industry to bounce back," said Kalsi.