Consumer groups have urged Bajaj Auto not to bring the Qute to India until such a time that necessary adjustments have been made to its design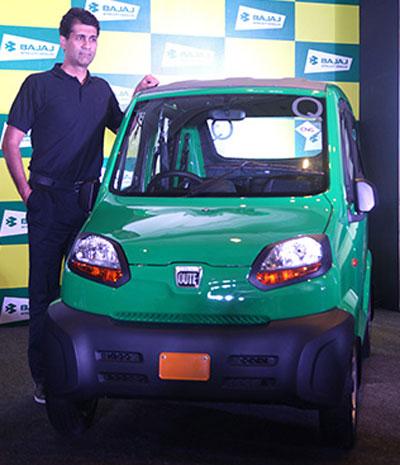 Consumer organisations have written to Bajaj Auto Managing Director Rajiv Bajaj expressing safety concerns over the crash test results of the Qute. "We are writing to express our concern about the safety of this RE60 Qute, in light of the recent crash tests conducted by the European New Car Assessment Programme which have resulted in the vehicle receiving one (out of five) star safety rating," the letter said.

The group said the tests contradict the claims which the Pune-based company made wherein it stated in an advertisement that the Qute was "perhaps the safest 4-wheeler anywhere in the world". The joint letter was drafted by Citizen Consumer and Civic Action Group, Consumer Voice, Consumers Association of India and Consumer Education
and Research Society.
The group has urged the vehicle manufacturer not to bring the Qute to India until such a time that necessary adjustments have been made to its design and ensure it provides an adequate level of safety for occupants and pedestrians. In his reply, Bajaj said the Qute should not be mistaken for a small car while stressing the need for adopting greater safety measures on Indian roads.
"I am less concerned about the safety of the minority that are secure inside their fast cars, shielded by their airbags (and) strapped in their seat belts. I am far more concerned about those who cannot afford these cars and who while walking, cycling, riding or availing a three-wheeler are mauled by so-called safe cars," Bajaj added.
Quadricycles are not allowed to be sold in India despite getting the go-ahead from the government. Several public interest litigations against the launch has prevented Bajaj from launching the Qute in India. The Qute is to be run as a commercial passenger carrier for intra-city transport.