Indian loses chance to be research hub as domestic drug companies move R&D overseas.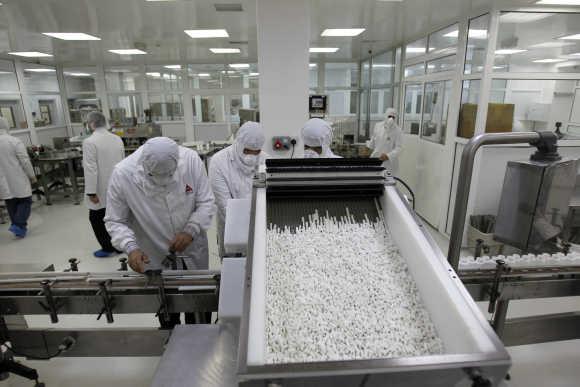 Piramal Enterprises, the Piramal group's flagship company operating primarily in the healthcare sector, has decided to close its Mumbai drug research and development (R&D) unit, its largest in the country.

With this, the list of Indian drug makers that have either downsized their R&D work or have moved it outside India has got longer. Ten years ago, India wanted to become the hub for drug research.

Some scientists said they could discover and develop a new molecule for less than $100 million - a tenth of what it cost abroad then.

Today, much of that enthusiasm seems to have dissipated. Piramal Enterprises Vice-chairperson Swati Piramal recently told Reuters that the group has "lost the India advantage". The only option left, she said, was to invest in R&D abroad.
The trend has already begun. Indian companies that want to expand beyond generic medicine are investing in R&D capabilities abroad. Lupin is setting up two R&D units in the United States. Cipla has said that it will invest about Rs 1,000 crore in Britain to develop drugs for respiratory- and oncology-related diseases.

Sun Pharma, India's largest drug maker, in July bought Pharmalucence in the United States, which has sterile injectable capacity there, "supported by strong R&D capabilities".

Others like Dr Reddy's Laboratories, too, are known to be looking at similar acquisitions overseas. Carrying out research abroad is expensive, yet Indian companies are choosing to do that because of the better ecosystem there.
Drug makers complain that there is too much red tape in India. The complaint does have an element of truth. The Supreme Court last year directed the Union health ministry to review 157 clinical trials approved by the Central Drug Standard Control Organization after allegations of irregularity in the approval process surfaced, and banned clinical trials for all new chemical entities unless they were personally vetted and cleared by the health secretary.

This has considerably slowed the approval process. Some rules get in the way, too. For instance, the one on video-graphing all clinical trials has made R&D on female contraceptives very difficult.

Stringent guidelines are required, but they should be transparent and well thought-through - and a decision should come within a specific time frame. In the United States, it takes 28 days to get all approvals for a clinical trial; in India, it could take well over a year.
The other deterrent is the growing ambit of price control. A lot of R&D money goes into developing novel drug-delivery systems, which result in better medication.

For instance, it has been seen that moving from three pills of a medicine a day to one improves compliance. But a company that develops such a delivery system may find that the molecule is under price control, and there is no way it can recover the cost of developing the new delivery system. This acts as a huge disincentive for R&D.
India needs more drug research. It is home to a host of tropical diseases that do not interest global drug makers; that R&D has to come from within the country. But unless the government gets its act together, domestic drug development will not happen.