Brands are turning up the pitch on voter participation, targeting millennial consumers.
T E Narasimhan reports.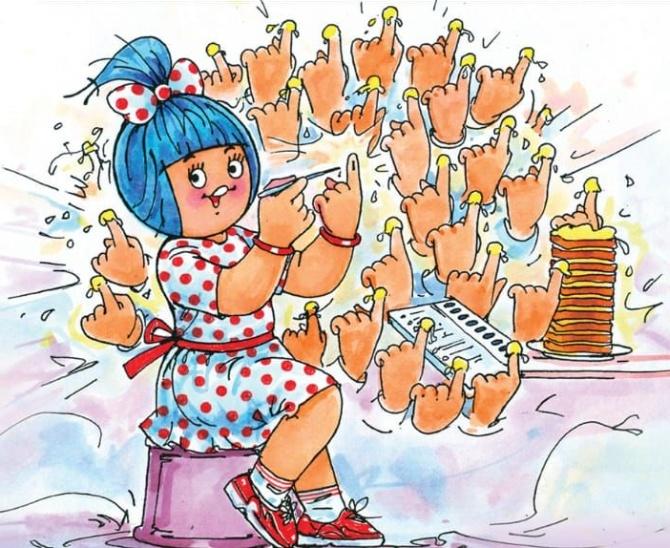 Within days of the dates being announced for the 2019 Lok Sabha election, the iconic Amul girl was on hoardings inking her finger, exhorting voters to turn up at the booth.
The tagline read: 'Pollitical Spectacle! Amul-Prime Candidate'.
Automotive lubricants maker Castrol leapt in with its own message, #NonStopDemocracy, asking young bikers to become ambassadors for the vote.
And Wipro-owned soap brand Santoor intertwined its promise of 'youthful skin' with the social responsibility of casting one's vote.
It is election season and more and more brands are stepping on to the campaign pitch, crafting a narrative that they believe is socially responsible and will endear them to the young.
Anil Chugh, president-Consumer Care Business, Wipro Consumer Care & Lighting, says it is important to educate the youth about their responsibility to vote.
"We have blended our proposition of younger looking skin to convey the importance of exercising one's electoral franchise," says Chugh.
The coming general election expects about 15 million new voters in the age group of 18 to 19 years.
Brands see this as an opportunity to get through to the young and make a difference while aligning with a national cause.
"Amul is trying to make people aware about of their rights," says R S Sodhi, managing director of Gujarat Co-operative Milk Marketing Federation Ltd.
This is a premise that has served the brand well and will continue to do so in the future, he adds.
Apart from the hoardings, Amul is also printing the message on milk pouches.
For Castrol, the campaign is about acknowledging the value of the young.
The ad shows young bikers asking people to vote and also ferrying those who are unable to make it on their own to the booths.
Kedar Apte, vice president-marketing, Castrol India says, "This campaign is our salute to the youth who want to make a difference."
"We see this communication as a catalyst for change to shape the thoughts of the young and encourage them to keep protecting what they love," adds Apte.
The campaign, Apte explains, focused on showcasing young riders as change makers.
This is similar to Castrol's previous campaigns that promoted cleanliness drives and clean beaches.
Sukesh Nayak, chief creative officer, Ogilvy, says, "Young voters will define the elections in 2019. By showing them an easy to execute idea of converting their own motorcycles or scooters into a vehicle to ferry people to polling booths, we have hopefully shown them a way and encouraged them to think differently."
Castrol is said to have set aside Rs 10 crore (Rs 100 million) for the entire campaign around the 2019 election.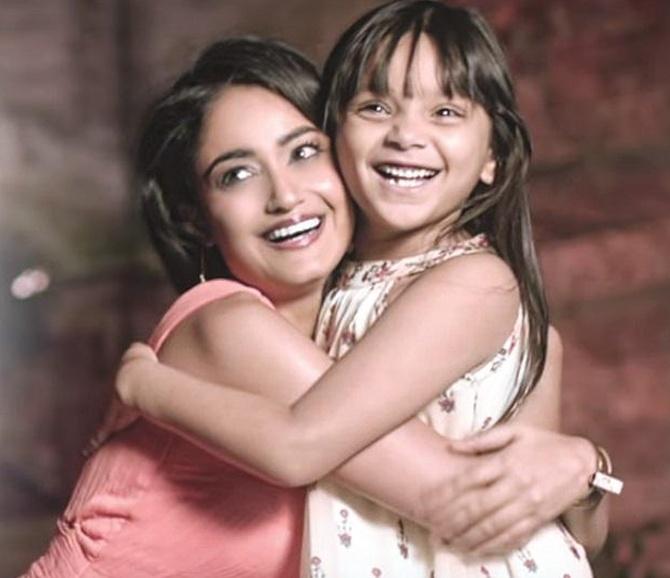 The Santoor campaign turns the narrative around elections in a different direction, urging the young voter to be more responsible.
It has a 'young mother' being mistaken for a college fresher only to reveal her true identity as a responsible citizen stepping out to vote.
When she is teased about her coming to college and not bunking on a holiday, she smiles and says that if she bunked on this day, she would have written off her life for the next five years.
Sonia Saxena, creative director, ADK, who worked on the campaign, says, "India's young population is its most valuable asset which all the brands want to connect with. They have the ability to influence and change our world but may need a nudge in the right direction. While filming this ad, our goal was to stay true to our brand proposition and inspire young India to come out and vote."
Chugh says the company is going to put its weight behind the Santoor campaign.
The 'Young dikho, young socho' (Look young, think young) ads, he adds, were aimed at the youth and first-time voters.
It may take some time to see the real benefits of the campaign, but he is sure that there will be a positive impact on the brand and the mood of the electorate.
Brand experts are sceptical about the real impact of such advertising.
The message may get lost in the cacophonous environment that the elections are fought in in this country, they hint.
However, for marketers and advertisers, this is too good an opportunity to let go; voter participation is a cause that resonates nationally and is largely seen as non-controversial.