Adani group firms Ambuja Cement Ltd and ACC Ltd on Thursday said no shares of the companies have been pledged by the promoters, who have only provided a "non-disposal undertaking".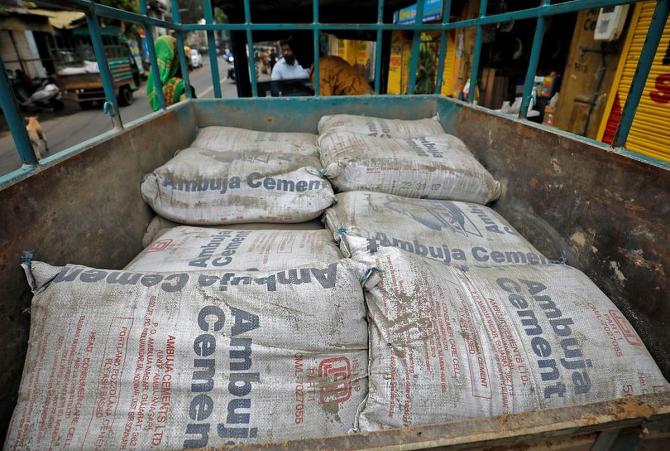 In a joint statement to stock exchanges, Ambuja Cement Ltd and ACC Ltd termed as "misleading" reports of pledging of shares by the promoters as part of financing their acquisition.
"Consequently, there are market rumours that amid market volatility, there is a requirement to meet the top-up triggers where in there is selling pressure," the statement said.
"We would like to clarify that none of the shares of Ambuja or ACC has been pledged by promoters.
The promoters have only provided a non-disposal undertaking and accordingly, there is no requirement of providing any top-up of shares of Ambuja and ACC or cash top-up under the acquisition financing raised last year," it added.
This comes a day after Adani Group cancelled the Rs 20,000-crore Follow-on Public Offer (FPO) of Adani Enterprises.
Earlier on Thursday, billionaire Gautam Adani said the decision to withdraw the fully subscribed FPO of the flagship firm of his group was primarily because of volatility in the market.
The fundamentals of the company are strong, Adani asserted.
Adani Group stocks have lost over $100 billion in value since a US-based short seller made damning allegations of stock manipulation and accounting fraud, which have been denied by the conglomerate.
Adani Enterprises Ltd's Rs 20,000 crore follow-on public offer managed to get investors on the last day of the share close on Tuesday.
Late on Wednesday, the company decided to withdraw the FPO and refund the investors.
Adani had acquired the two cement firms -- Ambuja and ACC -- through a Mauritius-based SPV Endeavour Trade and Investment Ltd (ETIL), which is owned by Xcent Trade and Investment Ltd (XTIL).
Adani Group has encumbered its 63.15 per cent stake in Ambuja Cements and 56.7 per cent stake in ACC (of which 50 per cent is held by Ambuja) to the Hong Kong Branch of Deutsche Bank AG.