By splitting its business into separate verticals with dedicated portfolio heads, CavinKare looks to improve distribution and facilitate more launches in the future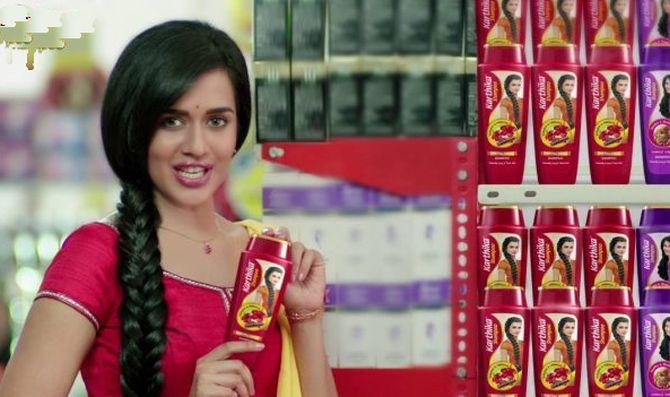 To accelerate growth, fast moving consumer goods (FMCG) company CavinKare has chalked out a new strategy, including dividing its businesses into new verticals and appointing a new CEO for each one of them instead of operating under one umbrella and one leadership.
In April, the company had undergone a thorough transition which included creating five divisions and appointing the respective CEOs or business heads, all of them professionals.
Earlier, these roles were handled by the company's chairman and managing director CK Ranganathan, who is known for innovations such as selling shampoos in sachets.
The divisions thus created include cold chain, beverages, personal care and food, snacks and salon products besides a salon company and international business.
Elaborating on the strategy, Ranganathan said with this exercise, the company is in a position to manage the businesses more effectively since every division has a scope to grow further.
By creating ownership, these businesses can become more sustainable and build on these partly autonomous units with separate distribution network, sales teams and workforce, he says.
"As we continue to transform CavinKare into a customer-centric, purpose-driven company, we are happy to assemble a top-class leadership team to accelerate our progress and reach our objectives," says Ranganathan.
The different business segments include personal care, beverages, milk products, snacks, saloons, international business which will together be valued in excess of $1 billion.
The new leadership includes some old hands and a bunch of senior executives roped in from other companies and sectors.
Splitting the businesses into different verticals will also help the company to address a major challenge, which was related to distribution and marketing, holding the company back.
Earlier, everything came under one roof, focus has been missing and the company was not investing enough leaving the company taking more time than others in launching products in the market.
These factors have been a major bottle neck for the company, say analysts. For example, although personal care and dairy were sold through the same channel or team, the products don't have any connection.
Also, the shelf life for the products are different which means every category needs a specific strategy and network, including distribution.
Ranganathan says one of the major reasons to split the businesses was to have separate distribution networks, so that the focus of each team and vertical will be only on the respective products.
Now company's ability to launch the products is expected to increase dramatically.
Earlier, CavinKare was launching around 5-6 products in a year since the distribution and the team was the same for all.
It can now launch 3-5 products in a quarter with the new structure.
Ranganathan didn't rule out the possibility of having CavinKare own retail network going forward.
Rating agency CRISIL believes that the company's credit risk profile will benefit from its diversified product portfolio, with improving operating performance across divisions.
With established product portfolios in the personal care segment, with strong brands, strong product pipeline and increased penetration into existing and newer markets, is expected to lead to healthy growth.
But the challenge would be presence of both organised and unorganised players across various segments and product categories.
CKPL, in its key personal care business, faces intense competition from both home-grown players as well as Indian subsidiaries of international players.
In the food division, too, CavinKare faces severe competition from regional brands, and other unorganised "home-made" brands in the highly competitive pickle and masala category.
While agreeing on the challenges, Ranganathan says the company has been able to take on the competition and can continue to do so with the new restructuring and to its innovations, which helps CavinKare to bring differentiated products to attain pricing power.
For example, in personal care around 45 per cent of its products are uncontested, claims Ranganathan.
Some of them include Meera powder, Meera shampoo or the hair colour that can be washed in 10 minutes or the shampoo hair colour.
The company claims it was the first to increase prices of CavinKare's flavoured milk which was followed by Amul. "It is a myth that we are a price warrior," he said.
Such a positioning of its products provided the company a competitive edge and enabled it to price the products profitably.
CavinKare spends around 2.5 per cent of its revenue on research and development.
The company has also had its share of product failures. As a policy, it culls products which do not scale up.
"We kill products whose revenue does not reach Rs 100 million in three years," he explained.
It has so far dropped 13 such products that have failed to meet the expectations of the market.
"We have a very simple product philosophy. Launch a product only if it is a clear winner over competition or one that has a clear differentiation. We do not launch "me too" products at all," he said.
Ranganathan even tried running restaurants but he eventually closed it down.
A C Nielson's report stated that CavinKare is growing at around 21 per cent and in personal care, the growth has been around 19.8 per cent.
CavinKare closed the year 2017-18 with a revenue of Rs 1,600 crore against Rs 1,300 crore in the previous fiscal. He said that profits were also growing but could not disclose the numbers as they are being audited.
The company is expected to cross Rs 20 billion in 2018-19. The personal care business is its largest and accounts for over 60 per cent of the revenue.
CavinKare is planning to list in the next couple of years to support its organic and inorganic growth.
Speaking about international business, Ranganathan said the company is looking at setting up manufacturing facilities in Bangladesh and Sri Lanka.
Today of the total revenue, around Rs 1,000 crore comes from international business and Ranganathan says each of their international market has a scope to be a Rs 1,000 crore market.
Looking for growth

These partly autonomous units will deal with cold chain, beverages, personal care and food, snacks and salon products besides a salon company and international business
Each unit will have a separate separate sales team and distribution network
CavinKare plans to launch 3-5 products every quarter
The company is growing at 21 per cent overall
Photograph: Courtesy, cavinkare.com