E-governance roll-out needs better infrastructure, privacy protection.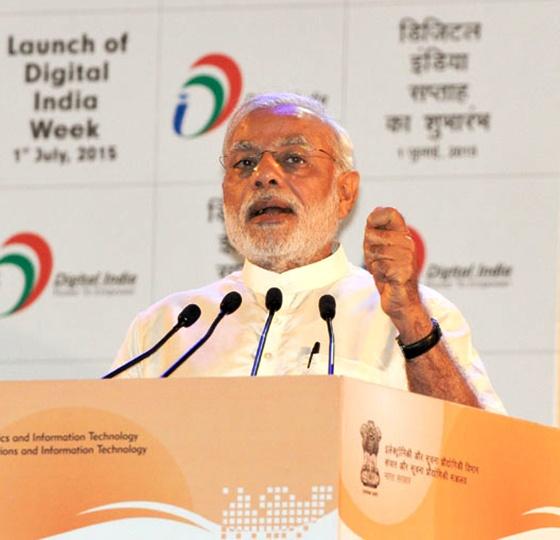 The Digital India initiative cannot be faulted on ambition. Properly implemented, it could enable radically improved government services and also be a catalyst for rapid growth - although it is worth noting that e-governance does not by itself reduce India's absurd requirements for paperwork.

But the red tape can sometimes be processed quicker. India Inc has responded enthusiastically, committing investments of over Rs 4.5 lakh crore.
If those investments come to fruition, employment will be generated for about 1.8 million persons. If the targets are met, every village panchayat will have wired broadband access and every village, mobile broadband, by 2019.
However, fulfilling this vision where all citizens are digitally connected to the government will take enormous effort.
Huge amounts of basic infrastructure must be created and there are serious doubts as to the system's capacity to deliver this. Just 15 million of India's 250 million households possess wired broadband and rural penetration is very low.
To ensure better wired connectivity, the loss-making behemoth BSNL must improve its efficiency manifold. The Universal Service Obligation Fund must have its provisions tweaked to induce private operators to enter the wired broadband space.

Although mobile penetration is high, quality is abysmal. In addition, mobile data charges are high, relative to voice charges and per capita income. There are dropped calls galore, 3G coverage is spotty and 4G roll-outs have just started.

The defence services must vacate spectrum in commercial bands to alleviate scarcity. Successive governments have failed to implement this changeover for years. It is worth mentioning that India's telecom operators consume more diesel than Indian Railways.

This is because power supply is inadequate to meet their demand. This too must be fixed for Digital India to work.
Quite apart from the creation of physical infrastructure, the government's own information technology systems require a major overhaul in terms of security.

There is also a need for the rapid enactment of sensible, comprehensive privacy legislation. Digital India, after all, envisages storing an enormous amount of digital information about all citizens on the cloud.

What is more, the government will encourage that information to be backed up by citizens in one silo - the "digital locker" - linked to their Aadhaar.
If the digital locker system is hacked, or the Aadhaar system is compromised, or the cloud is hacked, it would be a nightmare on a massive scale.

The government must not only develop protective measures against disaster, data theft and identity theft; it must also set up correction mechanisms to deal with citizens being declared dead in error, or subsidies transferred to the wrong account, and so on.

The US Social Security system deals with around 1,200 cases of "clerical death" per month - it is important to take steps to prevent such things from happening on a much larger scale with Digital India.
Finally, the data itself must be protected better from rampant misuse by government agencies and government servants. There are multiple lacunae in current privacy laws. There are no laws safeguarding location-data privacy, or DNA-data privacy.

In 2012, Justice A P Shah Commission submitted some recommendations on privacy laws.

They are yet to be adopted; some may need review due to technological advances since the report was submitted.
Comprehensive privacy protection must be drafted and passed into law before India can embark on this new digital journey with confidence.