'Tax rate of 53% will make the luxury car market vulnerable'
'Next-generation technologies like autonomous driving will not come here'
'Plans to increase local manufacturing have been put on hold'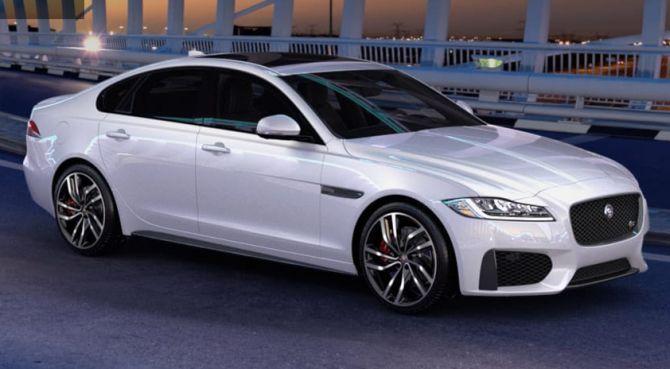 A hike in cess on luxury cars, approved by the Union Cabinet and now awaiting a nod from the GST Council, will not only hinder Jaguar Land Rover's network expansion but also prevent it from introducing new technologies in India, JLR India managing director Rohit Suri, bottom, left, tells Shubham Parashar in an interview. Excerpts.
How do frequent changes in tax rates affect the luxury car market?
The Goods and Services Tax is a significant reform that the country needed and we appreciate the government's efforts for a smooth transition.
However, to operate in any market, carmakers need reasonable tax rates.
When tax rates go beyond a threshold they affect the expansion of the market.
A tax rate of 53 per cent will make the luxury car market vulnerable.
In India, the luxury segment constitutes just 35,000 cars a year, merely 1 per cent of the car market.
Last year, the segment had declined. High taxes will restrict the growth of the segment.
How will an increase in cess change JLR's investment plans?
An increase will affect our expansion plans and our workforce.
Our dealerships require 200 employees for large outlets. We will now have to reconsider expansion plans.
We also had plans to increase local manufacturing and that would have led to hiring at our plants.
We do not see volumes increasing anytime soon with a higher tax and so these plans have been put on hold.
What effect will it have on your line-up?
When we bring in new cars we try to add new technologies. These technologies come at a cost.
In the process, even mass car manufacturers benefit.
Cars a segment below are updated with similar technologies, which leads to technological advancement.
I am afraid that cars with next-generation technologies like autonomous driving will not come in as these will need high investment.
Velar and E-Pace are the new cars expected from JLR. How will their prices and positioning be affected?
Pricing for all cars will have to be recalibrated to take care of taxation, it is not only E-Pace or Velar.
It will affect the overall volume, which could force us to reconsider bringing in new cars.
The GST rate for electric vehicles is 12 per cent. How is JLR planning to approach this segment?
JLR has announced the launch of its first electric car, the I-Pace, in global markets and there is nothing to stop it from coming to India.
However, our plans will be based on the infrastructure to support electric vehicles.
We are keen on bringing this car to India, but we need charging facilities, the ability to service electric cars and the feasibility of battery supplies.