'We are primarily a domestic consumption story. We are less exposed to global forces.'
C Jayaram, Joint Managing Director, Kotak Mahindra Bank, assesses 'The State Of The Indian Economy' in this interview with Prasanna D Zore/Rediff.com
The first in a new series: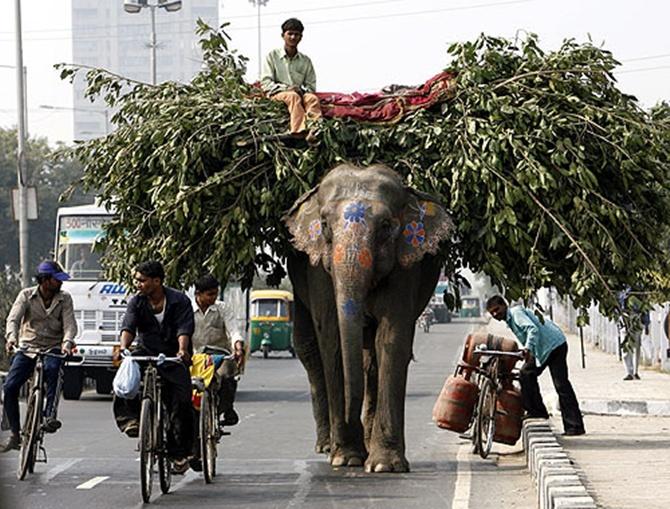 IMAGE: The Indian economy has long been compared to an elephant. Will it surprise the world economy this year?
How do you see the Indian economy panning out in this and the next financial year?
Clearly, when we talk about how the Indian economy would do, then it is a function of what is happening around the world. Globally, there are a few challenges right now with commodities being at all-time lows -- crude was under $28 to a barrel yesterday (January 18) -- and most emerging markets are in fairly serious trouble; China is having its own set of issues...
Given this global environment it is unlikely that India could certainly cut itself off from what's happening around and have its own trajectory. In this context, we are talking about a growth rate of 7 to 7.1 per cent, we are still the fastest growing economy in the world and if we achieve this rate (7 to 7.1 per cent) it will be a great thing to happen.
Is the Indian economy resilient enough to weather the storm coming from China and the global economic situation?
We are primarily a domestic consumption story. We are less exposed to global forces. Our exports are still a smaller percentage (of our GDP) as compared to other emerging markets.
In that sense, we have natural resilience and lower commodity prices are good for us because we are a commodities importing economy yet. So many of these things work in India's favour.
Having said that, being a part of the global economy, we can't be cut off from what's happening around us.
Are we resilient enough to face any onslaught from the global economic slowdown?
We will still be looking far better than any other emerging market that you can think of. If that is good enough, I don't know.
Despite crude prices having fallen from $100 per barrel to under $30 per barrel now, India's fiscal deficit is likely to exceed at 4.1 per cent against an estimated 3.9 per cent. We have already slipped on this front. What other tailwinds do you see affecting the Indian economy?
The drop in oil price is a huge positive for the fisc. I think this will balance out a lot of other negatives affecting the Indian economy.
To me, while the fisc itself will be under some sort of pressure I don't see anything alarming in this. We have seen much worse. I don't think the fiscal deficit will be a big issue going forward.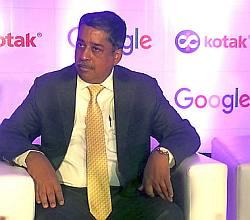 Why hasn't lower crude prices translated into a comfortable position for the fiscal deficit given that there is that much lesser pressure on the fisc from the subsidies front? Why is there a time lag in lower crude prices reflecting on India's fisc?
In the last couple of years of UPA II, the fisc was under bigger pressure. Today, that is not the case at all. And there is a case for countries like India to work on the levels of fiscal deficit which are higher than what is acceptable to the developed markets.
What are the macro positives for the Indian economy?
The obvious ones are low crude prices; inflation is still under control.
A SocGen analyst has spoken about a full blown recession going ahead, saying the recession of 2008 was nothing compared to what the world is likely to face soon.
I don't think we are anywhere near that situation.