'We are opening stores in towns that are unheard of where the attachment to jewellery is strong and accompanied by the Tata brand pull.'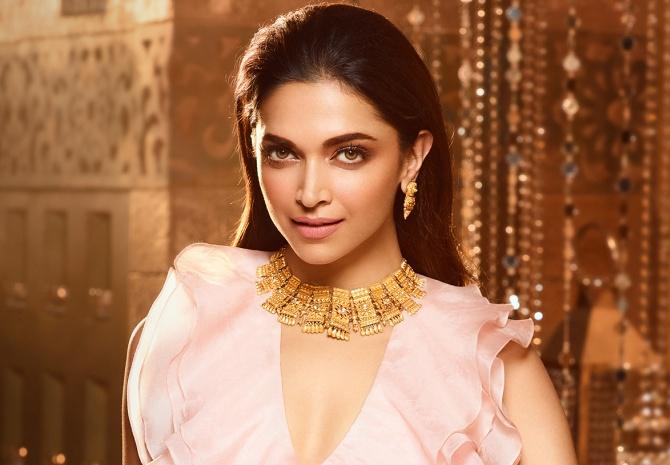 C Venkataraman, CEO at the Titan Company's jewellery division, tells Pavan Lall that demonetisation, rollout of GST and the Nirav Modi fiasco have benefited the company.
The Titan veteran, who runs the company's Zoya, Mia, and Tanishq brands, is expanding distribution across the country and working on a new line of men's jewellery that includes bracelets and pendants.
Tell us about your strategy for expansion.
We are opening stores in towns that are unheard of where the attachment to jewellery is strong and accompanied by the Tata brand pull.
I'm talking about Kakinada, Latur, Serampore, Hazaribagh, and others. We are present at 275 locations and will add 25 more by the end of this financial year. The Tata Motors network around the country is a big feeder to our expansion plans.
Your bet on wedding jewellery seems to have paid off.
We worked on a few strategies over the past two-three years. One of them was the wedding strategy, started in 2016.
We were a pygmy for historical reasons, but have now grown a lot. Within the sub-category itself, which we call Rivaah, 50 per cent of sales are coming from the creation of trousseau for about 11 large ethnic communities, for example the Bengali, Tamil and Telugu markets.
It has added around Rs 30 billion to the top line, which is more than 20 per cent of our revenue.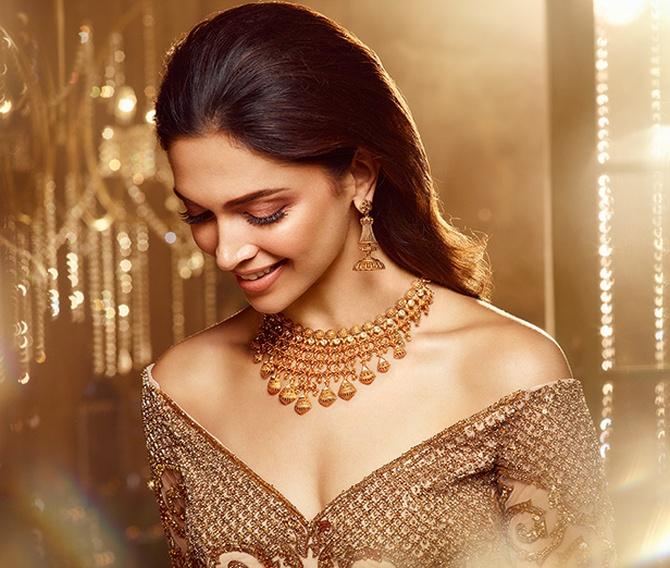 Your luxury brand Zoya is still the smallest in the stable. Can it become the Tiffany & Co of India?
We need to build more traffic in the space. But those who come in convert rather well. So, we put together classic, international designs.
The thing is that the Louis Vuitton bag-carrying customer who has driven in to the mall in a 5-series BMW will look at a design, take a photograph and send it to the family jeweller asking him to replicate it.
The single issue is that making charges, which may be 100% more than the jewellery value, will take time for the customer to adjust to.
Jewellery is still seen as store of value and not a lifestyle choice and that will take a generation to two to change.
You are wearing a bracelet and pendant that doesn't look like it's made by Titan.
This is our new line called Aveer, which is exclusively for men and offers a range of rings bracelets, chains, and ear studs.
We believe there is a large segment of modern men who pay considerable attention to grooming and invest in accessories.
How have economic fluctuations with GST, cash withdrawal and the incidence of fugitive jewellers impacted you?
So, there's both fear and responsibility at play. Customers do not want to get caught on a camera handing over cash in a dodgy jewellery store.
Equally, the next generation of wealthy business people have no hesitation in wanting to enjoy themselves, whether that means spending Rs 10,000 on a bottle of wine, or taking a Caribbean vacation. Tanishq does sit somewhere there on that list.
We hear that large rivals in southern India are aggressively ramping up their retail presence across the country in order to get a bigger slice of the organised business.
In the jewellery category, there are large players in every state, but it's what we call the mid-majors who are competing. That would include a P N Gadgil in Maharashtra, or a P C Chandra in West Bengal.
It takes a solid proposition to break through that jeweller-customer bond, but what I can dwell on is that right from the beginning, our defined purpose of jewellery is to adorn so the whole approach is design finish and craftsmanship, which customers see. That's the value-addition we make.