'We have filed our draft red herring prospectus for a floating IPO for a net offer size of 86.6 million shares.'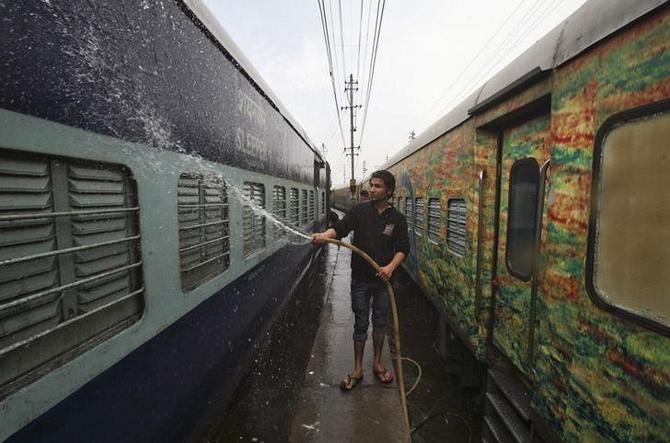 At a time when the Indian Railways subsidiary RailTel is gearing up for an initial public offering, the company's key business areas, like videoconferencing and the broadband services, have grown multifold owing to the pandemic-driven digital push.
In conversation with Shine Jacob, RailTel chairman and managing director Puneet Chawla, bottom, talks about how its business improved during Covid and the IPO road map.
Covid was a difficult time for most corporates. How did you perform?
Covid has thrown up new opportunities.
Our three services, like eOffice, videoconferencing, and broadband, have experienced a boom.
The pandemic has not only compelled businesses across industries to turn to technology-enabled platforms for safe operations and business continuity, but also accelerated the adoption of digital imperatives.
How much did this business grow?
The use of the National Informatics Centre's eOffice provided by us to the Indian Railways saw major growth during and after lockdown as closed offices forced rail officials to adapt to the new digital filing system.
From April to October, the number of e-files has grown 5.2x; the number of e-receipts 6.9x.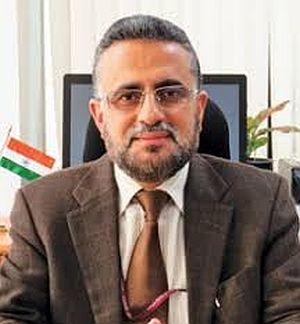 As of October 30, there were 116,412 eOffice users in 106 establishments (zonal headquarters, zonal offices, central training institutes and production units) of the Indian Railways.
Our retail broadband service RailWire has seen good growth in subscriber numbers in the past few months.
RailWire subscriber base as of October 30 was 275,467. We have added 103,384 subscribers in four months (as of June 30, it was 172,083 users).
We have also been able to add 1,016 access network providers (ANPs).
As of June 30, we had 3,563 ANPs; by October 30, it had increased to 4,579 ANPs.
How are you gearing up for the IPO?
We have filed our draft red herring prospectus for a floating IPO for a net offer size of 86.6 million shares.
Sebi has given its go ahead.
The net asset value per equity share as of March 31 was Rs 42.67.
The regulatory authorities will decide on the expected amount to be raised from the IPO.
As far as the timeline goes, it is subject to approval of the regulatory authority and the prevailing market conditions.
Our road map remains the same for the company.
What changes with the IPO coming in is exercising caution in every aspect of the company's decision-making process.
You have sought allocation of the new spectrum. What difference will it make?
Trai has finalised its recommendations on the allotment of spectrum.
It says of the 35-megahertz, or MHz (paired) spectrum available in the 700-MHz band, 5 MHz (paired) spectrum must be allocated to the Indian Railways.
This is for implementing the European Train Control System Level 2, voice- and Internet of Things-based asset monitoring services, passenger information display system, and live feed of video surveillance of a few coaches at a time.
Trai has further recommended that the ministry of railways explore other communications for uploading the video feed.
For video surveillance, the Indian Railways can either use a high capacity WiFi or public telecommunications network of telecom service providers for sending continuous video surveillance data streams to its control centre.
The formal allocation letter for spectrum is yet to be received.
In addition, the long-term evolution-based mobile train radio communication system is the foundation for the Indian Railway's modern train control systems, including ETCS Level 2 and the train collision avoidance system.
Given our network capability and experience of working with the Indian Railways, we are well placed to monetise this opportunity.
What is the status of your rail WiFi project?
To transform railway stations into a platform for digital inclusion, RailTel has provided state-of-the-art public WiFi facility at 5,819 stations across the country.
This WiFi can be used by anyone with a smartphone with an active connection.
We have received phenomenal response from users.
The number has increased dramatically with time.
We recorded over 14 million unique users per day with an average of 29 million user logins per month.
In the same period, an average of 8,200 terabyte (TB) of aggregated data consumption per month with an average data usage per user amounting to 283 megabyte (MB) per month was also recorded.
In the three months ended June 30, the average data usage per user increased to 425 MB per month.