'We have already sanctioned loans worth over Rs 3,000 crore to around 120,000 customers.'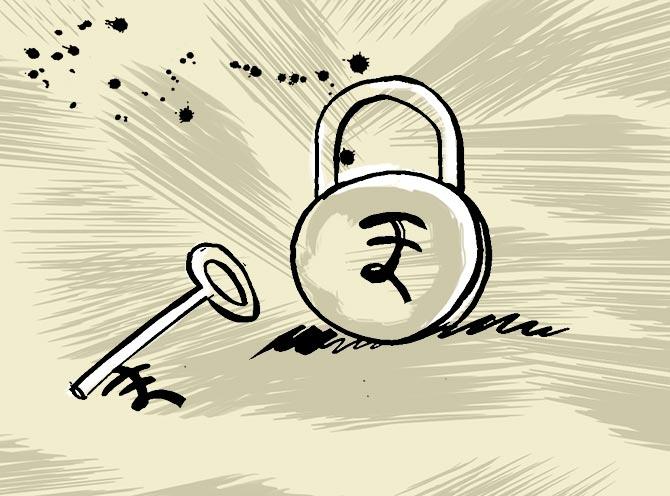 Punjab National Bank is confident that its balance sheet won't be impacted due to the ongoing pandemic, except for some stress in limited sectors such as telecom.
The bank expects retail and micro, small and medium enterprises to drive credit growth in the present fiscal year, with large investments expected to flow in the market from January, 2021.
"Our expectation (of net profit in every quarter of this financial year) is based on scientific understanding of performance," PNB Managing Director and CEO S S Mallikarjuna Rao tells Somesh Jha.
You are expecting a credit growth of 6 per cent this fiscal year from an earlier estimate of 12 per cent. Where would the credit growth come from?
There is a requirement and commitment of banks towards the MSME (micro, small and medium enterprises) which have been impacted badly due to COVID-19.
They are working hard to come back to normalcy.
We expect a robust comeback from the MSMEs in October, particularly in some sectors.
Hospitality and travel segments may not recover immediately, but less labour-intensive sectors and highly technology-oriented industries will come back fast.
We need to provide support to them.
The government has also launched a credit guarantee scheme which is in progress.
We expect growth in retail and MSME immediately, but bigger segments will take time and will probably happen from January onwards.
How will your loan portfolio be impacted?
We don't have any pain in hospitality at this point of time.
The only pain will come from the telecom sector, if any.
But in telecom also, we have non-funded exposure where bank guarantees are given in favour of the government.
As a result, I am not expecting pain, but currently the telecom sector is passing through tough times.
In our composition, we don't have much strain in sectors because we have already identified the pain.
It won't impact our balance sheet in a big way.
You expect net profit in every quarter of this financial year. What gives you confidence?
The expectation is based on scientific understanding of the performance.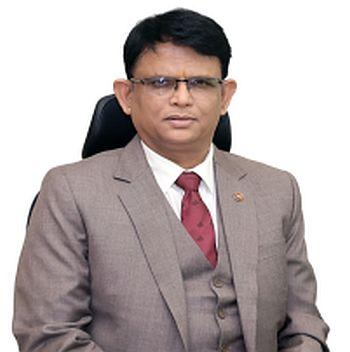 In the first two quarters, the treasury will give us the advantage with government securities prices coming down since March.
The RBI has been reducing the repo rate which has brought down the G. sec prices. We saw witnessed yield advantage already in the first quarter.
We have booked Rs 1,100 crore in this quarter, which is generally Rs 400 crore to Rs 500 crore on a quarterly basis.
This position will continue in the second quarter, too.
In the first half of the fiscal, we might earn around Rs 1,800 crore from treasury, following which rates may firm up.
I expect there won't be much reduction in the days to go if at all it will be 25 to 30 basis points in the repo rate by the RBI.
Afterwards, our earning will accrue from lending as our operating profit is stable.
The only thing is burden of provisioning is impacting our net profit, but there is only a limited burden now with Rs 776 crore being the amount of dispensation taken for fraud accounts, which will be provided for before September.
Similarly, we will also complete the ageing provisions in the identified NPA (non-performing assets) accounts by then.
So, the backlog would not continue after September and with treasury benefits, we expect to clock moderate profits.
Our aim is to strengthen the balance sheet.
Does the plan to cover all ageing provisions by September include all the three banks together?
Yes, all three banks (PNB, Oriental Bank of Commerce and United Bank of India) together.
What would be your assessment of net profit for the whole year?
It is too early to say right now as we are in the process of preparing the opening balance sheet of the amalgamated entity which will be complete in the next two-three weeks.
We will assess the capital requirements, too.
In the next board meeting, we will go for a re-assessment of business needs and profits.
You mentioned that the government stake in your bank is high and touching almost 85 per cent. So in that case, will you look for support from elsewhere?
We will take options from all the angles, ranging from QIP (qualified institutional placement), going to the public, and asking the Life Insurance Corporation if they are interested.
We are also keeping the option for tier-1 and tier-2 capital.
Going to the government looks difficult as we breached the Sebi threshold of the minimum public shareholding of 25 per cent in September last year.
Now, we have to bring down the government stake in next two years.
It would be a better plan to go to the market rather than the government.
How easy would it be to go for sale of non-core assets going ahead?
The non-core assets can be divided into two parts -- real estate and investments in joint ventures and associates.
We don' have any plan to divest stakes in the latter as we want to hold onto our brand name and we would like to see them grow well in the market.
We have already issued advertisements to sell our old headquarters in Delhi.
There are eight floors and we are holding on to 3-4 floors and other four will be sold.
We have already sold one floor.
Apart from it, after amalgamation, we have a lot of properties which will be of no use and we will look to sell.
Some of the sales can happen before March and we can generate anywhere between Rs 300 crore to Rs 400 crore.
What about PNB Housing Finance?
We would like to continue holding onto our stakes in PNB Housing Finance. We want the company to grow.
The housing finance companies are coming out of the troubles it faced due to its investments in real estate.
Is there any sunset clause to the exemption the Insurance Regulatory and Development Authority has given PNB for holding a stake in two insurance companies after the merger?
There is no sunset clause. We can continue to hold our share in both companies.
What is pending from the amalgamation process?
All the postings have been done at the leadership role.
Technology integration has multiple dimensions -- core banking and surrounding applications and ATMs.
The latter we will complete by September.
The core banking integration will take some time.
We will complete one bank by December and the other by March 2021.
Has the bank secured further regulatory forbearance in the amalgamation process?
There are multiple of them.
One is related to single cheque book for customers, the MICR code of old banks should be discontinued.
These forbearances are from the RBI. We are confident of completing it in the timelines given by the RBI which ranges from 3 to 6 months (in some cases, it is one year too).
How much loans are you expected to disburse from the emergency credit guarantee scheme?
We have targeted clientele to whom we have to sanction and disburse.
For three banks together, around 500,000 customers are eligible and we can disburse Rs 15,000 crore to Rs 16,000 crore.
We have already sanctioned loans worth over Rs 3,000 crore to around 120,000 customers.