'Make cash available now, don't put people into suffering.'
'You should not come to a situation where the operation was successful and the patient is dying.'
'What did not happen in India for several years, you cannot do in 50 days.'
'This is agony and pain.'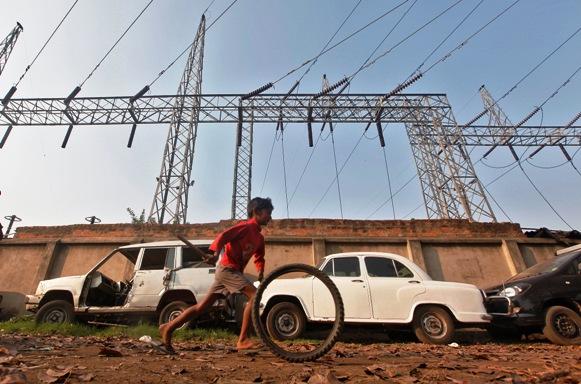 IMAGE: "Demonetisation has some good impact, but it has more bad impact as far as the economy is concerned because it is leading to joblessness," says K E Raghunathan. Photograph: Rupak De Chowdhuri/Reuters
K E Raghunathan, national president of the All India Manufacturers Organisation, was the first person to highlight the adverse affects of demonetisation.
The AIMO, which has 7,000 members, and indirectly about 170,000 members, carried out a study on demonetisation on December 12, which discovered that there were job losses and business was badly affected.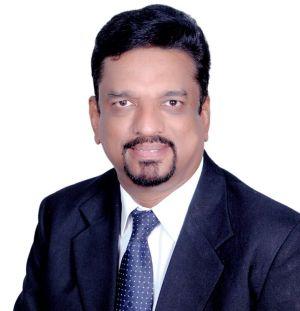 Raghunathan, left, spoke to Rediff.com's Syed Firdaus Ashraf about the impact of demonetisation on the economy.
What was the reason for the study?
When demonetisation was announced on November 8 we were ready for some initial shocks and tensions.
On November 9 we constituted a small group of experts to monitor on a daily basis the impact of demonetisation, so that we could alert our members and at the same time also make a presentation to the government for its consideration.
That was the reason we studied the effects of demonetisation.
On December 12, we got indications of a real shrink in the economy and that people were struggling.
So we did a quick study on job loss and revenue loss to industry, it was a preliminary investigation of a problem, a quick study.
The alarming finding in the report was the fall (in business) of micro and small industries to a very large extent.
Why were micro and small industries badly affected by demonetisation?
These two industries depend on cash and they also spend in cash.
In the initial days of demonetisation the government was permitting the withdrawal of Rs 4,000 a week. How can you expect a company or an industry to run on it?
And even to withdraw Rs 4,000 you had to stand in a queue. How can a small-scale industry run on this?
Moreover, you got only Rs 2,000 denomination notes. So how can you work?
For example, if I am running a company doing annual maintenance contracts for air-conditioners and I have five people working for me, in the morning I have to give them Rs 500 each in order to meet their conveyance, emergency purchases and food.
And to do this six days a week I will need Rs 15,000 in hand, which I do not have. So, how will I run my business?
Even today withdrawal of money is not easy.
Did you anticipate this when demonetisation was announced?
We never anticipated this. We tried killing too many birds in one move.
We wanted to make a master stroke to remove black money, terrorism money and counterfeit notes.
So the impact on the economy was very high, as 86% of currency was demonetised.
So why was industry optimistic when demonetisation was announced?
It was a good move and a noble cause. We all abide by it.
Who will say they will not like demonetisation?
Everybody thought it will be good for the country, but if the good has not happened, then you question the very legitimacy of the announcement.
Do you feel demonetisation was a bad decision?
Not at all, demonetisation has some good impact, but it has more bad impact as far as the economy is concerned because it is leading to joblessness.
What are the good things about demonetisation?
Everybody must do cashless transactions and so much money coming into the bank is a good sign.
But if that Rs 4 lakh crore to Rs 5 lakh crore is coming to the bank, then what should have happened? It should have been passed on to borrowers.
Why has it not happened?
By the time you pass it on, should people be alive or not?
You should not come to a situation where the operation was successful and the patient is dying.
How many small businesses have shut down because of demonetisation?
Traders are largely affected. Small scale industries are largely affected.
Our survey showed 35% of job loss in the small scale industry and it will touch 60% by the first week of January.
We understand it was a quick preliminary study, but some inputs came. This should have been heard by the finance minister or prime minister.
In these 50 days none of these people met any of the trade bodies.
You went to Delhi to meet the finance minister, didn't you?
No appointment was given. We got an e-mail from the finance minister saying, 'No time.'
Why do you think I am so upset?
If the finance minister had no time. the commerce minister should have met (us).
The prime minister of India did not respond, the President of India did not respond, so where do you go?
Therefore, we went to the media.
Is the situation still bad after the withdrawal limit has been raised to Rs 24,000 for individuals?
But where is the money?
A storm hit Chennai in December and my own house roof got uprooted.
There was no cash to repair my house. Emergency cash was needed, but I was not able to get cash.
What about going cashless?
Two days ago I had gone to Delhi where I had lunch. I gave my HDFC Bank credit card for payment, but it was declined.
I used another card, of Citibank, which was approved. I was wondering what was wrong with my HDFC Bank card, whether I put in a wrong password, so I tried three times.
In the evening I used the same HDFC Bank card at another place where it worked. So I am worried.
How did it not work? I don't know. Are you not experiencing these problems?
If you are not experiencing these problems, then you are sitting in an air-conditioned room in Delhi and not experiencing the field realities.
I am only saying make cash available now, don't put people into suffering.
Educate people and then bring them into the digital economy.
What did not happen in India for several years, you cannot do in 50 days. This is agony and pain.
What suggestions did you plan to give the government since you were keen to meet the ministers?
My worry is we cannot cry openly. Not many people want to come and share their pain.
Is it because of fear of the government?
Not fear. Nobody will say they are in trouble because if large companies say they are in trouble, how will they get funding and what will happen to their shares? They will collapse.
They will have to say it is a temporary phase because you have to run a business.
If I say I am making losses, my staffers will leave.
What was the total number of jobs lost post demonetisation?
We have not been able to assess the total loss of jobs. That is the job of the government, not us.
Which are the sectors affected badly by demonetisation?
After my statement came in the media everybody has started coming out.
I was the first to burst the cracker and tell the agony of the people.
Immediately after my statement news came that automobiles had a 16 year lowest sales in December.
Builders said 40% low sales in December.
MNREGA reported 60% increase in jobs in December, it means 60% job loss is there. My figures are matching with it.
Where did the government fail?
The government failed in execution on demonetisation.
In every aspect the government failed, including Prime Minister Narendra Modi's announcement on December 31. It was a complete washout. That was our only hope, but that hope too was killed.
The prime minister only made the announcement of raising loans with security for small and medium enterprises from Rs 1 crore to Rs 2 crore.
If that is the case, why do you see so many advertisements in newspapers from banks recovering property worth Rs 20 lakhs and 30 lakhs?
Even at Rs 1 crore level, it has not impacted in reality.
We did a quick study with debt recovery tribunals (DRTs) in the country. How many cases are pending before DRTs where the loan amount is less than Rs 1 crore and the case filed under SARFESAI (Securitisation and Reconstruction of Financial Assets and Enforcement of Security Interest Act, 2002)?
The answer is 52%. What does it mean?
It means banks have given money less than Rs 1 crore to industries against properties, otherwise SARFESAI will not be applied in these cases.
In Rs 1 crore you have not given loan without collateral security. Who will give loan of Rs 2 crore without collateral security?
Are you positive about the Union Budget?
I am not keen about the Budget because my house is on fire.
Somebody asked me, what do you think of GDP? Who is bothered about that?
I am not an economist, I am an entrepreneur.
For New Year we did not even distribute sweets because of demonetisation.