'In a market, which is hyper-competitive, it is good to have strength on the balance sheet.'
'Business vertical is one area that offers a good opportunity.'
'Discounting and couponing cannot be our barriers.'
Illustration: Uttam Ghosh/Rediff.com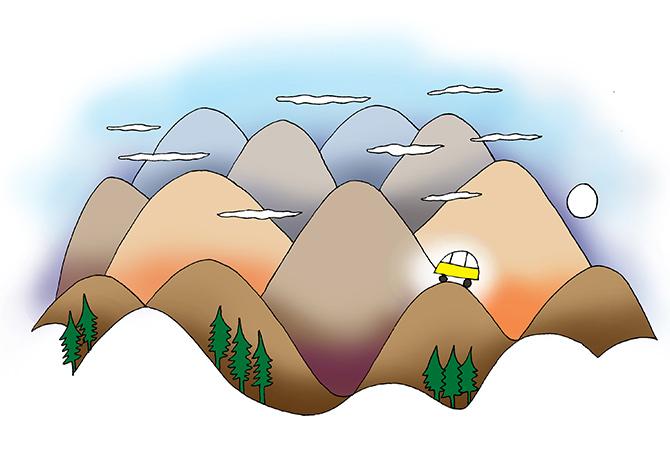 Nasdaq-listed Yatra Online is betting on business travel to make a profit.
Over 11-year-old Yatra had recently bought corporate travel firm Air Travel Bureau (ATB) for an undisclosed amount.
Dhruv Shringi, bottom, left, co-founder and chief executive officer (CEO) at Yatra Online, tells Ajay Modi that Indian online travel market is moving into a duopoly situation. Excerpts:
Yatra recently became the second online travel company from India to get listed. How have things changed since then?
We went public in December and it has enabled us to be much better capitalised.
In a market, which is hyper-competitive, it is good to have strength on the balance sheet.
We had $67 million cash as of June 30. It has allowed us to look at acquisitions. The acquisition of ATB in July was one such move.
Why is Yatra focusing on business travel as shown in the ATB acquisition?
What we have tried to do is to look at areas where we can create defensible barriers.
Discounting and couponing cannot be our barriers.
Business vertical is one area that offers a good opportunity. We have a strong technology platform for the same.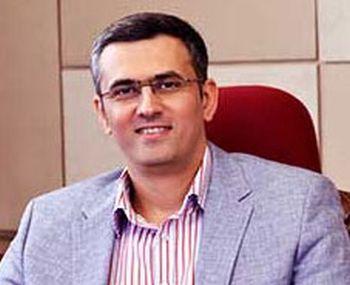 The acquisition has helped us emerge as the largest player in the sector.
Most data point to business travel being two-thirds of the market.
So you are better off going after this segment and trying to attract employees of businesses so that they use Yatra for personal travel.
That is a much more capital efficient way of doing business rather than spending a lot of money in discounting.
Business travel brings 40 per cent of our revenue.
Is the Indian online travel market moving into a duopoly situation with only two dominant players? What does it mean?
It is definitely moving towards a duopoly situation.
At some point, it will throw an opportunity to both the players to behave in a more rational manner.
Today, people want to grow at the back of discounts. But it has to be more rational. There will be a time in future when the need to do this will reduce.
You will need a critical mass of people transacting online to be more rational.
The good thing is that the market is expanding and you need not grow only by taking away market share from each other.
What is the outlook on being profitable after listing?
Public market investors are different from venture capital (VC) and private equity (PE) investors.
The kind of time horizon a PE or VC looks at is different from a retail investor. The return expectation is also not the same.
We have a business model in place to be able to balance the books between the consumer and enterprise business and move towards profitability. We should be able to make profits by 2019.
A number of start-ups are trying to get a bite of the online travel space. What opportunity do you see for such players?
Travel is a large e-commerce category and will always attract new entrants.
The key for them is to start looking at doing things differently from what incumbents are doing.
If all end up doing is what incumbents do without the scale and capitalisation then it will lead to failure. They need to focus on niches.