'The nature of risks has become quite unpredictable. We are conscious about it. In the worst case, we feel one year's operating profit is adequate to provide for all the challenges we might have.'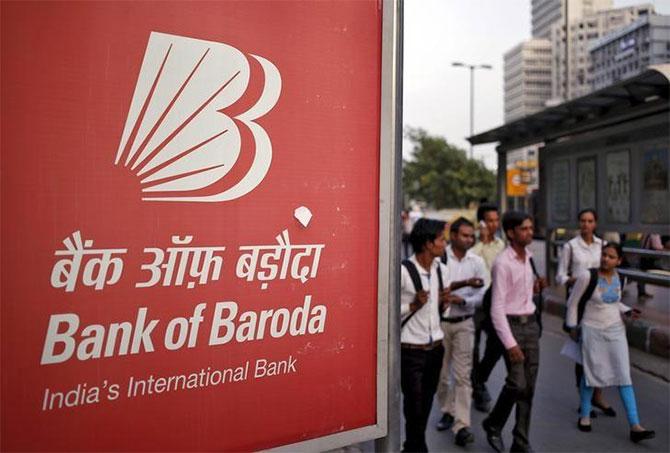 P S Jayakumar, bottom, left, managing director and chief executive officer, Bank of Baroda, speaks to Abhijit Lele & Hamsini Karthik about loan recoveries, sounding more confident than a year before. Excerpts:
How much more work is pending on bad loans?
There are three areas to work on. The first is the provision (on the balance sheet) for non-performing assets (NPAs). When schemes like Strategic Debt Restructuring (SDR) happen, there is some time gap between when an account is discussed and when it becomes non-performing.
The numbers for SDRs are fairly small but that is an area we need to look at. How much provision would be required is a critical aspect.
Second, when resolution takes a longer time for stressed loans, the aging provisions will continue. These provisions this year will be no different from last year, a very significant number. There are one or two large accounts that have not slipped as yet. There is challenge there.
The third thing is how our portfolio of small and medium enterprises (SMEs) will behave, as our focus has been on big accounts. We are turning our heads to the SME portfolio, to understand the risks we run there. SME is an area where we will spend more time to meet the provisioning requirement.
Have you turned cautious on SMEs after demonetisation?
I am not saying SME is going to be a problem. It is on the resolution issues where the next risk is going to be.
What's heartening is that wherever clients (borrowers) come through our processing centres or mentoring process, the performance has been good.
So the game (for SMEs) will be about chasing customers, as opposed to waiting for them to come to us. They will become very scheme-specific, helping to build a very high quality portfolio.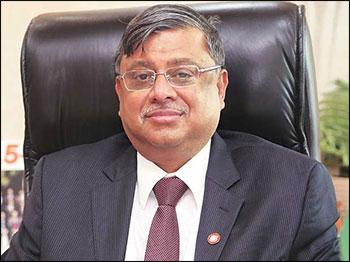 What is the assessment of risks ahead?
The nature of risks has become quite unpredictable. We are conscious about it. In the worst case, we feel one year's operating profit is adequate to provide for all the challenges we might have.
At a 66 per cent provision coverage in FY17, it has substantially improved for the bank. What is the outlook?
The provision cover ratio will go up to 70 per cent by March 2018. As for resolution, the picture looks optimistic. On the ground, a lot of work is being done to effect a closure.
Now that the new regulations have come, there is every reason to feel positive about it. It might not necessarily happen in the first quarter of FY18 but there should be some progress in the second one and we should certainly see the results in the third and fourth quarter.
Any targets for recoveries in FY18?
We are getting more familiar with the customer. The guidance (forecast) we gave last time came out correctly. In FY18, you can expect Rs 3,000 crore (Rs 30 billion) of increase in slippage, taking gross NPAs to around Rs 46,000 crore (Rs 460 billion).
In international operations, the bank has reduced its loan book for some time. What is the way forward?
A large amount (about Rs 10,000 crore) went out due to redemption of the FCNR-B portfolio. After adjusting for currency fluctuation, the international book is about Rs 107,000 crore (Rs 1,070 billion).
Its composition is changing, with more of old customers coming back at a good spread of 300 basis points. We are giving up transactions where we do not have a principal customer relationship.
The process of rebalancing is not through yet. We are clear on which assets we do not want to keep on the books. But, the tally of clients with whom we want to deal directly is going up. The underlying quality of relationship is going through a change.
You had earlier indicated that the bank could grow without government capital infusion. Does this view remain?
Never send back Mahalakshmi when she comes to your house. We will take the money if it comes but we do not need it. Then, it is purely the shareholders' (government's) call to invest in a rights issue.
It is a legal right that they have to come up with a qualified institutional placement to subscribe. We are very clear - we do not require any bailout from the government, even under fairly stressed circumstances.
In that case, are you willing to bail out some of the weaker public sector banks?
We are focused on building the core business and completing the transformation agenda. We are not looking at any acquisition at this point. But, we are watching the space. We are not building capacity for the purpose of acquisition, though it could support this.
But, if the shareholders say tomorrow that you have capital and need to buy, that is the point when we have to deal with a decision. Finally, the shareholders' view will prevail.
Photograph: Anindito Mukherjee/Reuters