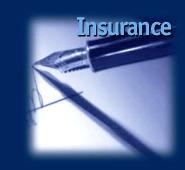 While the insurance sector is gearing up to produce better results in new business premiums, the Life Insurance Corporation of India is working aggressively to overshoot its premium targets and enhance its market share.

Thomas Mathew T, managing director, tells Manojit Saha and M Saraswathy about the insurer's strategy and growth plans.

Edited excerpts:

Growth in new business premiums is in single digit this financial year. What kind of growth do you see in LIC's NBP this financial year?

We have 81 per cent of the market share in terms of policies and 75 per cent in policies.

The other 23 private life insurance companies have a 19 per cent combined market share of policies.

The next two quarters will be good for the industry and LIC because of the seasonality of the business.

About 60 per cent of the business for this year came from the last two two quarters alone. LIC has filed for some new products, which we expect to launch by early January.

Also, there is a good sentiment in the economy and the stock market is looking up.

We have set a target of Rs 45,000 crore (Rs 450 billion) premium for the current year in individual segment and want to sell 43 million policies.

We expect a 20 per cent growth in premium income, year-on-year.

Since the sentiment is good now, would unit-linked plans be back in the industry and in your portfolio?

During the heydays, Ulips had gone up to 80-90 per cent of business for private life insurers.

It has now come down. Insurers are focusing on non-Ulip, long-term, non-single premium product. We have always been concentrating on traditional products, so we were not affected.

Thanks to the good market sentiment, once Ulips come back to the market, it should pick up.

Not to those high levels, but in terms of what is required for the market.

LIC has made a comeback from the pre-2008 levels, where it was losing market share to private players. . .

We have come back very aggressively.

In fact, our market share had gone down to 60 per cent. We have steadily increased it to 81 per cent. It will still go up.

We have launched Vision 2020, where we want that by 2020, every insurable person has a policy in his/her
pocket.
For this, we are gearing up and taking steps in areas like technology, marketing and re-engineering.
Since service tax has been a major issue for LIC and others, would you recommend some concessions on this from the Union Budget?
We have asked for some concessions in the service tax regime and tax incentives for health and pension segments.
The future of the insurance industry is pension and health. In India, insurance penetration as a per cent of gross domestic product is only 4.1.
In advanced nations, it is 11-12 per cent.
So, there is  huge potential. Insurance density in our country is $59, whereas in advanced nations it is $3,000.
The regulator should be supportive to develop the industry.
Online sale is fast becoming a buzzword. Is LIC comfortable going online with its products?
Online sale would require a social security number, advanced technology and digital identity of the person.
Insurance is not like selling a commodity. It requires documentation and digital signature.
Today, these are not available in India.
We are selling our Jeevan Akshay pension product online, but only in a small way. Private companies are selling term plans online.
We are also coming up with it; however, it will not come up in a big way unless the infrastructure is in place.
We still have wet signatures (the use of a pen to sign documents by hand) being used and the process in most cases is not fully online.
In the next fiscal, we will be out with a lot of plans online. LIC is developing infrastructure for that, to target the young segment.
When we go online, there is a cost advantage which can be passed on to the customers.
How has been the performance of micro-insurance products?
We have three micro products.
We have set a target of 4.5 million for micro-insurance policies but we hope to touch five million.
Last year, it was 3.8 million. Presently, we have more than 10 million micro-insurance policies.
Further, we cover some villages under the Madhur Bima Gram plan, which gives incentives to the village panchayat for achieving a target in terms of policies.
Last year, we covered 400 villages under the scheme; this year, we want to do 1,000 villages.